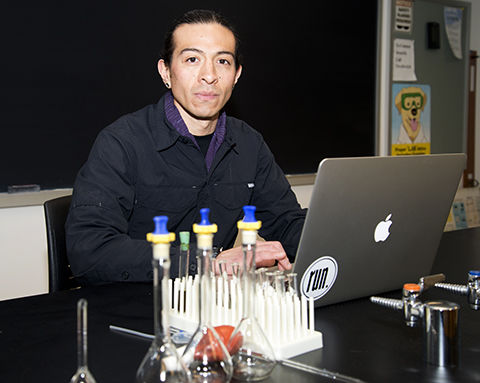 2201 University Drive, Lemont Furnace, PA 15456
Biography

Julio L. Palma is an Assistant Professor of Chemistry at Penn State Fayette. He obtained his Ph.D. in Chemistry at the University of Florida and was a Post-Doc at Yale University and Arizona State University.
Research Interests

The application and the development of new theories and computational methods to study molecular systems of interest for the fundamental understanding of electron transfer and electron transport mechanisms are at the core of my research interests. The use of such theories and methods will help us characterize molecular systems, interfaces between single molecules and nanoparticles, and ultimately lead us to build more efficient photovoltaics, and novel electronic devices at the molecular scale.
Education

Ph D, Chemistry, University of Florida

BS, Chemistry, ITESM Campus Monterrey