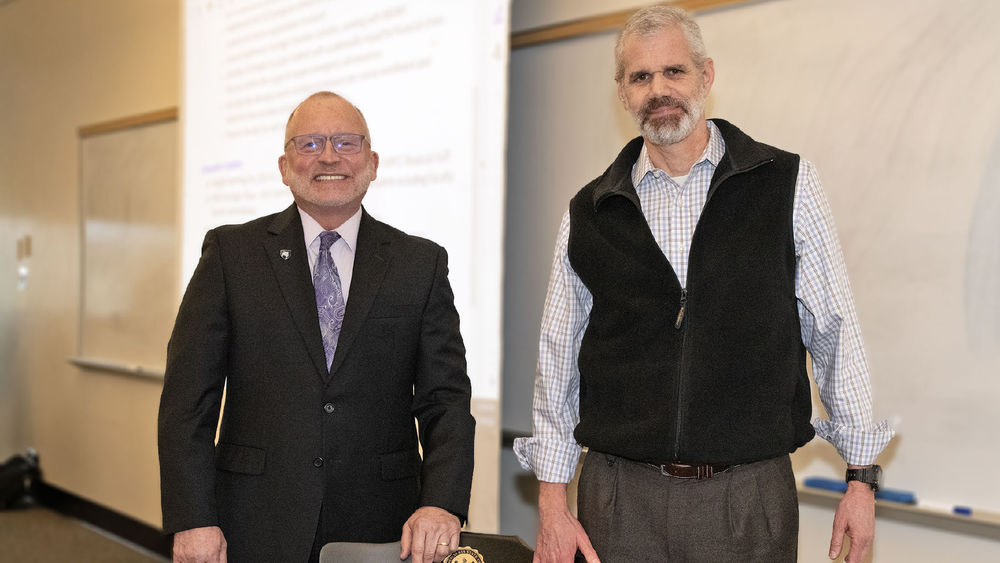 LEMONT FURNACE, Pa. — Bradley Whitsel, associate professor of political science at Penn State Fayette, The Eberly Campus, has received a prestigious Captain's Chair to commemorate 25 years of service with the University.
Whitsel began his career at the Eberly Campus on Aug. 17, 1997. Throughout his tenure, he has become a recipient of Penn State Fayette's Scholarly Excellence Award, formerly served on strategic planning committees and as College Discipline Coordinator for Social Sciences and Education, and published books such as "The Church Universal and Triumphant: Elizabeth Clare Prophet's Apocalyptic Movement," alongside numerous journal articles and book chapters.
He has contributed to the body of academic literature in the field, and his research focuses on communitarian and countercultural movements, as well as historic and contemporary sub-state conflicts and terrorism.
His dedication to teaching and mentoring students has been unwavering throughout his tenure at the University. As such, the Captain's Chair is a symbol of the University's appreciation for Whitsel's years of service and his commitment to excellence in teaching and research.
"We are proud that Dr. Whitsel is a member of our community," said Charles Patrick, chancellor, and chief academic officer of Penn State Fayette. "We are very fortunate to have an experienced faculty veteran like him who actively shares his knowledge as an excellent instructor and scholar with colleagues. He is known at the campus for thoughtful and collegial interactions with students, faculty, and staff. We congratulate Dr. Whitsel on his 25th anniversary with Penn State Fayette and hope to have him with us well into the future."