Nittany Lions Read/Nittany Lions Count encourages community engagement and professional development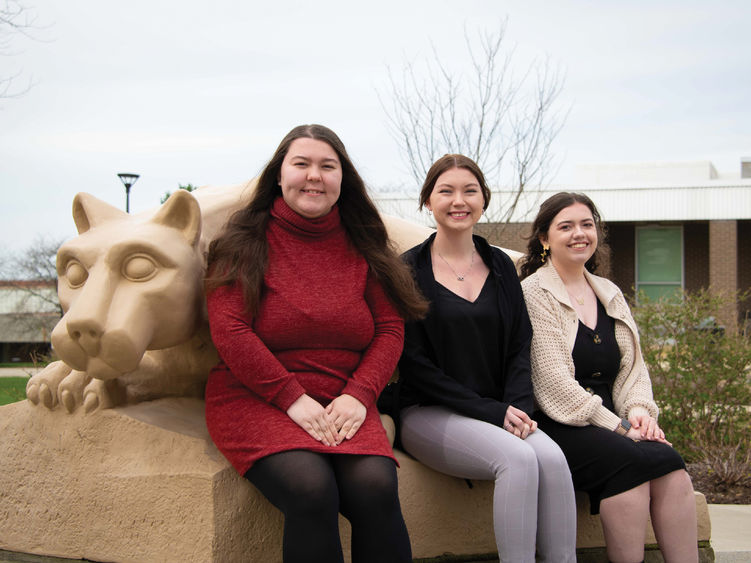 LEMONT FURNACE, Pa. — Penn State Fayette, The Eberly campus students are making a difference in the lives of local children through the Nittany Lions Read / Nittany Lions Count (NLR/NLC) program.
Designed to encourage a love of learning among children and to help them develop the skills they need to succeed in school and in life, the NLR/NLC program is a community outreach initiative that aims to promote literacy and numeracy skills among young children in the local community.
"We are proud of our students for making a difference in the life of a child and for their outstanding work in the local community."

—Jo Ann Jankoski , associate professor in human development and family studies
Carla Glisan, university program coordinator for the Penn State Community Service Federal Work-Study Programs, stated that this program is open to eligible students with a federal work-study appointment. Focusing on enhancing early reading, math, and science skills of children in their surrounding communities, this program's success demonstrates Penn State's commitment to education and helping others.
Cheri Grubbs, student aid coordinator, also expressed her gratitude and added, "This program not only allowed our HDFS and STEM students to gain valuable work experience, but it also enabled them to give back to the community, making a positive impact on the lives of the children they worked with."
Penn State Fayette's community partners for this program are Marshall Elementary School, the East End United Community Church, and the Private Industry Council's Head Start of Fayette County program.
For more information on the program, please contact Penn State Fayette's Office of Financial Aid, or call 724-430-4132.