Penn State Fayette hosts roundtable on drug abuse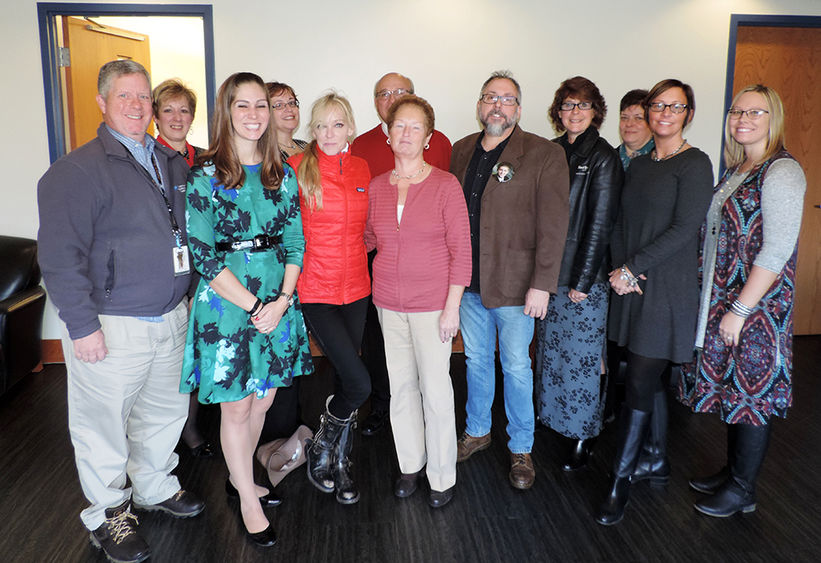 LEMONT FURNACE, Pa. — The Outreach and Continuing Education department at Penn State Fayette, The Eberly Campus brought together a group of local educators, business people, government officials, parents, and activists Feb. 2 for a roundtable discussion on opioid abuse. After several attendees, including Sage's Army founder Carmen Capozzi, shared heartbreaking stories of losing family members to overdose, the meeting morphed into a planning session, with eager participants ready to get to work on fixing the problem through education.
Besides Sage's Army and Penn State Fayette, representatives from the Fayette County Behavioral Health Administration, Fayette County Drug and Alcohol Commission, South Allegheny School District, CPP Behavioral Health, and A Child's Place were in attendance.
Local attorney Mariah Balling-Peck and Joseph Segilia, director of Outreach and Continuing Education at the Fayette campus, were instrumental in organizing the roundtable. Balling-Peck approached Segilia last fall out of a passion for youth advocacy and her ongoing research and data analysis on the drug pandemic. Both agreed that all available resources should be investigated, and that the cumulative wisdom of a roundtable would be the best way to combat this issue for the future of southwestern Pennsylvania's youth, and that the Fayette campus would host it.
Balling-Peck opened the meeting by citing statistics from the U.S. surgeon general that an American dies every 19 minutes from opioid or heroin overdose, and one in seven will face substance abuse. Noting that the problem is "beyond epidemic now," Balling-Peck said, "These numbers simply cannot be ignored. We must, as a community, pull all resources together and act now to address this immediately, starting in the schools with educators and as a team effort with everyone on board.
"Education in compliance with Pennsylvania Common Core in our school systems starting in late elementary school and advancing through high school grades is fundamental and can only happen with active participation and aggressive action plans to directly tackle the problem before it happens," Balling-Peck stated.
Segilia was pleased with what the group accomplished during its first meeting. "Today was an opportunity to bring together community leaders who are interested in drug and alcohol issues and talk about how we can use the strengths and knowledge base we have to build a curriculum to help alleviate some of the problems we have in the community with drug abuse and dependency, as well as addressing prevention," he said.
According to Segilia, Penn State Fayette will host future working sessions with school districts and agencies, with the goal of building an educational plan to battle addiction in the hope that the Pennsylvania Department of Education will review and implement it.