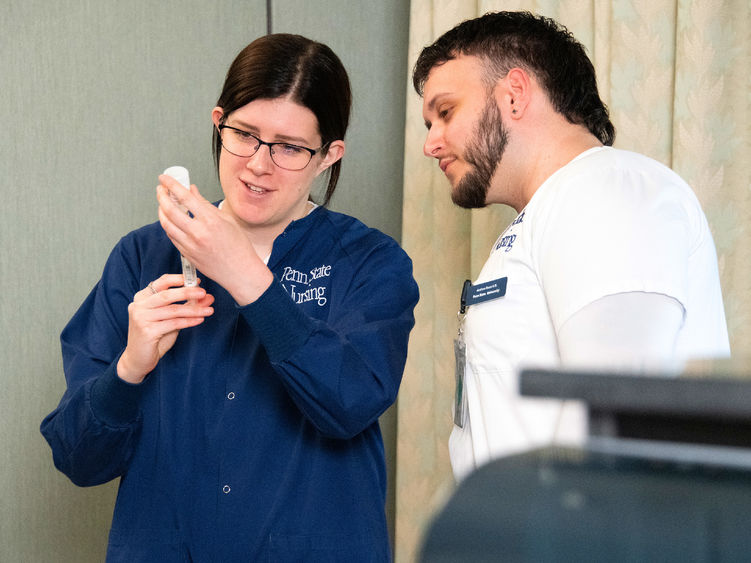 LEMONT FURNACE, Pa. — The Admissions department at Penn State Fayette, The Eberly Campus, invites prospective students and their families to the Nursing Exploration Day on Dec. 2. 
This event offers an in-depth look at the four-year Bachelor of Science in Nursing program, offered through the Ross and Carol Nese College of Nursing and approved by the Pennsylvania State Board of Nursing.
Ideal for those aspiring to earn a nursing degree while remaining close to home, the event features opportunities to meet nursing faculty, tour state-of-the-art facilities and simulation labs, and have their admissions questions answered. As a special incentive, the $65 application fee will be waived for attendees who have not yet applied to Penn State.
"This is a wonderful opportunity to describe the many resources and advantages to assist our nursing students in becoming successful," said Melissa Miner, Nursing Undergraduate Program director and associate teaching professor in the Ross and Carol Nese College of Nursing. "We have professional and peer tutoring, a student-centered focus with an approximately 1:8 nursing faculty to student ratio, and contact with patients during second-year classes, which is one year sooner than many other universities offering similar programs."
Event Agenda
9:30–10 a.m.: Check-in and Refreshments
10–10:30 a.m.: Welcome and Admissions Overview
10:30–11 a.m.: Why Penn State Fayette Nursing
11 a.m.–Noon: Interactive Nursing Facilities Tour
Noon–1 p.m.: Optional Campus Tour
Registration is required for this event. Complete your registration for the Nursing Exploration Day and join us to discover how Penn State Fayette can be the start of your nursing career. For more information, contact Penn State Fayette Admissions at [email protected] or 724-430-4130.