AFL-CIO president to address graduation candidates and guests at Penn State Fayette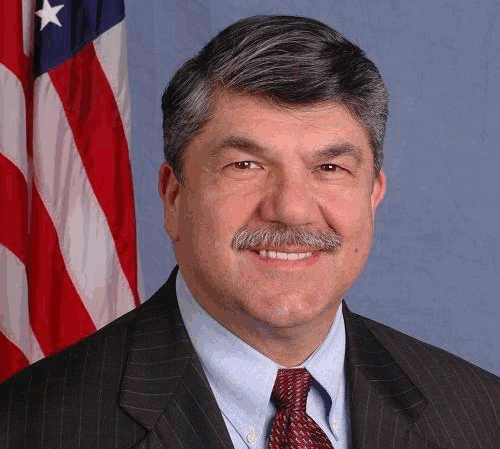 LEMONT FURNACE, Pa. — Charles Patrick, chancellor and chief academic officer of Penn State Fayette, The Eberly Campus, has announced that AFL-CIO President and Penn State alumnus Richard Trumka will address the audience at this year's commencement exercises, which are scheduled for Saturday, May 6. Approximately 113 candidates for graduation are expected to participate in what will be the 47th such ceremony at the Fayette campus, where Trumka began his undergraduate studies.
"We are honored to welcome Richard Trumka to the Fayette campus to share his thoughts and advice with our graduates and the community," Patrick said. "His story is a great example of how education positively affects individuals. Mr. Trumka's start at Penn State Fayette has helped carry him far beyond southwestern Pennsylvania, to a career and life that are not just successful but noteworthy and impactful."
A native of Nemacolin, Trumka followed his father and grandfather into the coal mines and worked his way through college, eventually earning a bachelor's degree from the Smeal College of Business and a juris doctor from Villanova University. He then joined the legal staff of the United Mine Workers of America (UMWA). After a few years of working for the union, he returned to mining, while also performing pro bono legal work for Greene County residents in his spare time.
Trumka rose quickly through the UMWA's ranks, and in 1982, at age 33, was elected as its youngest president. He later joined the AFL-CIO, which has 12.5 million members and is the largest organization of labor unions in the country. In an insurgent campaign, he was elected as its secretary-treasurer in 1995 and president in 2009. His leadership is focused on building an economy that works for all and ensuring that every worker has a good job and the power to win better wages and working conditions.