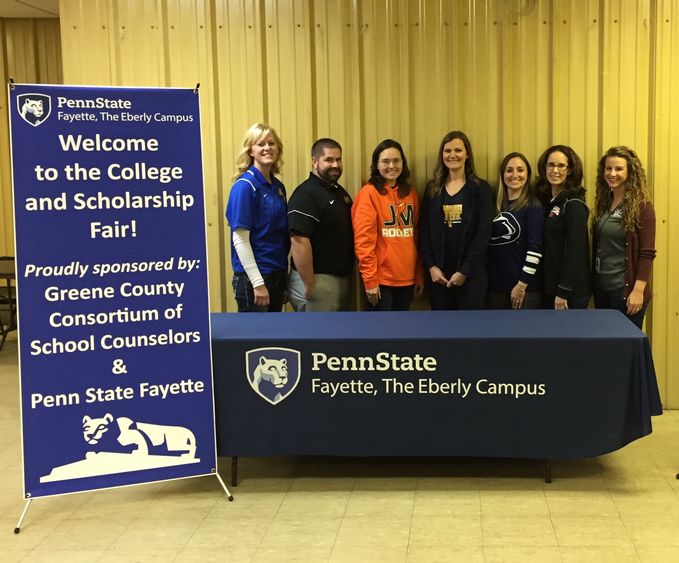 LEMONT FURNACE, Pa. — Penn State Fayette, The Eberly Campus co-sponsored the 4th annual Greene County Consortium of School Counselors & Penn State Fayette College and Scholarship Fair on Nov. 16 at the Carmichaels & Cumberland Township Volunteer Fire Company.
Penn State Fayette campus provides logistical support, as well as collateral materials and refreshments, for the event.
The fair connects over a thousand students, grades 8 to 12, from five Greene County schools, with information and resources on higher education, the application process and financial aid. Rachel Angry, admissions counselor at Penn State Fayette, has been instrumental in the initiative.
"Penn State's mission is to make life better, and the University is able to do that in so many ways across the Commonwealth," said Angry. "This event is one way that I can personally fulfill that mission from right next door at Penn State Fayette."
School counselors from West Greene Middle-Senior High School, Mapletown Jr./Sr. High School, Jefferson-Morgan High School, Carmichaels Area Senior High School, and Waynesburg Central High School, and Greene County Career and Technology Center (GCCTC) helped to execute the event.
"This event continues to give Greene County high school students invaluable access and exposure to many post-secondary schools and programs," said Kim Cowden, counselor at West Greene Middle/Senior High School.