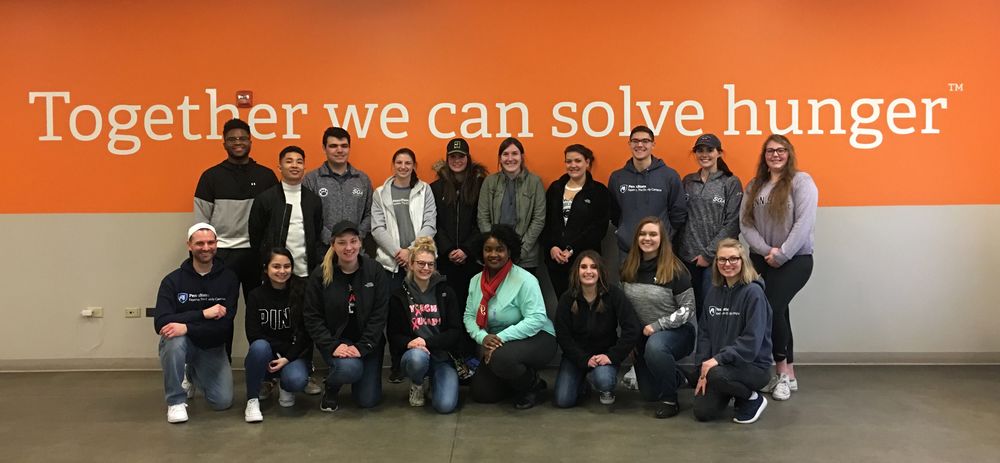 LEMONT FURNACE, Pa. — Twenty students from Penn State Fayette, The Eberly Campus traveled to Washington D.C. to complete service projects for the Capital Area Food Bank during an inaugural alternative spring break trip.
In over 130 collective volunteer hours, Fayette students worked as a team on an assembly line to sort donations, check expiration dates, and pack enough boxes of food to feed 1,000 families.
Capital Area Food Bank works to provide the Washington metro-area with access to healthy food and food education to solve hunger and hunger's companion problems, including undernutrition, heart disease and obesity. The food bank serves over 540,000 community members each year.
Over the course of the three-day trip, students took a bicycle tour around the National Mall and Memorial Parks, toured the United States Holocaust Memorial Museum, and visited the Smithsonian National Museum of Natural History.
"It leaves me speechless to see students commit their time and energy over spring break to completing service projects," said Chad Long, manager of student affairs. "I'm proud that they understand the importance of giving back, of immersing themselves in history and culture, and of working together."
Long hopes to expand the alternative spring break trip to include more opportunities for community interaction, reflection, and socialization at other northeast destinations. The trip is paid for in part by the student-initiated fee.
"This was my first trip to D.C.," said Joseph Ones, senior human development and family studies major. "I got to see my fellow classmates come together to serve a food-insecure community. We enjoyed every minute of it."