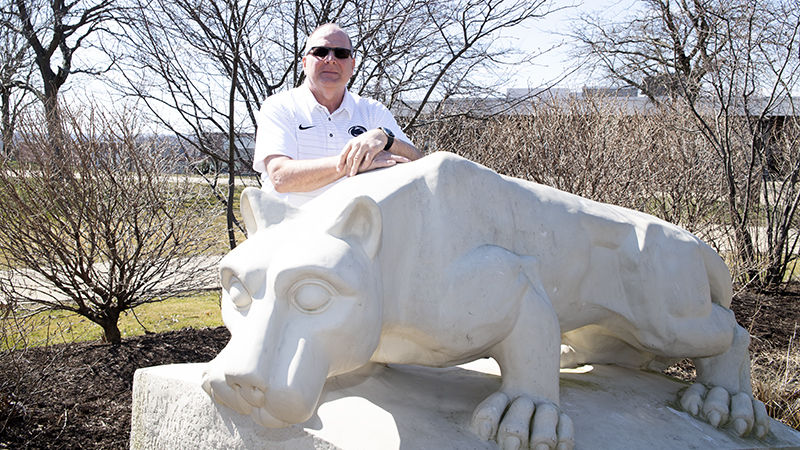 LEMONT FURNACE, Pa. — Paul Mihalko, facilities supervisor at Penn State Fayette, The Eberly Campus, has announced his retirement later this month after more than 36 years of service to the campus.
An electrician by trade, he was hired in 1982 as a maintenance mechanic. While employed, he attended classes at the campus and graduated with an associate degree in electrical engineering technology in 1987. Mihalko was promoted to the role of facilities supervisor in 2006.
"I've gotten to contribute to every project and renovation on this campus since 2006. I've helped with planning, design and logistics. I hope my input has made a difference," said Mihalko. "When I receive compliments, I always say, 'if there's anyone to thank, thank the guys on my team; they do the work, I am just here to guide them along.'"
Mihalko is proudest of a recent project, the Engineering and Arts Suite, a $480,000, state-of-the-science learning facility completed in 2017. Located on the third floor of the Eberly Building, the suite features four traditional classrooms, a computer lab outfitted with 24 receding monitors for multi-use workspaces, an arts classroom, a 3D printer lab, and two Electrical Engineering Technology labs built to simulate industrial environments.
"I have a Penn State family," said Mihalko. His wife, Amy, has served as an administrative support assistant for the campus library for 17 years. His daughter, Danielle, is the manager of the Penn State Bookstore. Most days, they eat lunch together. All three of Mihalko's children are Penn State graduates and lifetime members of the Alumni Society.
Mihalko has won three Support Service Excellent Awards, as well as Penn Stater of the Quarter twice. He serves on numerous campus committees for events and facilities. He also is a member of the Keystone Chapter of the Association of Physical Plant Administrators. Mihalko's influence on the campus will continue after his tenure, with the completion of the cafeteria redesign in April, along with several other projects in progress.
What's next for Mihalko?
"My three grandkids have some ideas," he said. "I'm looking forward to getting some rest. I just hope I've made Penn State Fayette a better place in my time here."