Ted Mellors leaves program that coordinates education and certification of health care, law enforcement, government, military and industrial professionals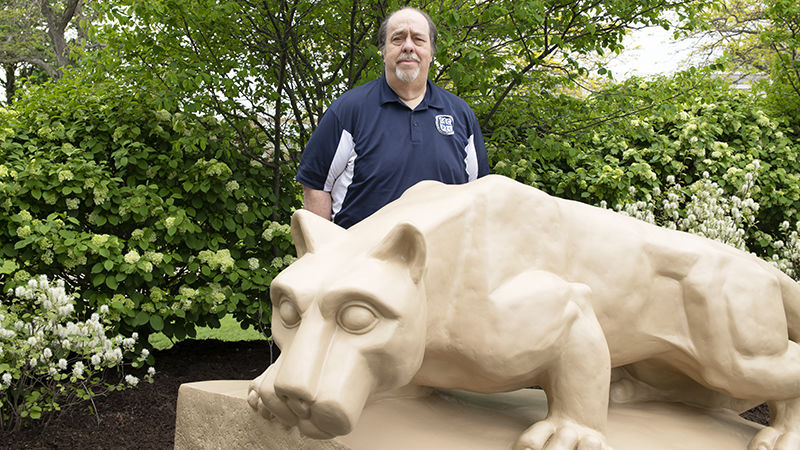 LEMONT FURNACE, Pa. — Ted Mellors, associate director of continuing education and director for the Center of Community and Public Safety at Penn State Fayette, The Eberly Campus, has retired after 32 years of service.
During his tenure, Mellors was responsible for the successful development and administration of more than 50 grants and contracts funded by various federal, state and local government entities and corporations. Additionally, he managed a comprehensive continuing education program that serves more than 5,000 students annually.
He holds a master of education degree in adult education and a paralegal certificate from Penn State World Campus. He is the recipient of numerous local and national awards — most notably, from the University Continuing Education Association (Mid Atlantic) for the development of an online certificate in Non-Lethal Weapons for the U.S. Department of Defense.
"I'm most of proud of what we've done for law enforcement across the Commonwealth," he said. "For many years, we've held the statewide constable education program. Training for constables, sheriffs and deputy sheriffs in the state originated here at Fayette."
Recently, he coordinated the access and delivery of life-saving tourniquets to 1,200 constables across the state in collaboration with the Pennsylvania Commission on Crime and Delinquency and the University of Pittsburgh Medical Center.
In his free time, Mellors enjoys Penn State football, travel and motorcycling. His sons, Ted and Todd, are both Penn State alumni. He lives in Bullskin, Pennsylvania, with his wife, Denise.
"I'm grateful to our subject matter experts, our law enforcement practitioners, and the current staff," he said. "We've had contracts for 20 years, and I hope they'll have them for 20 more."