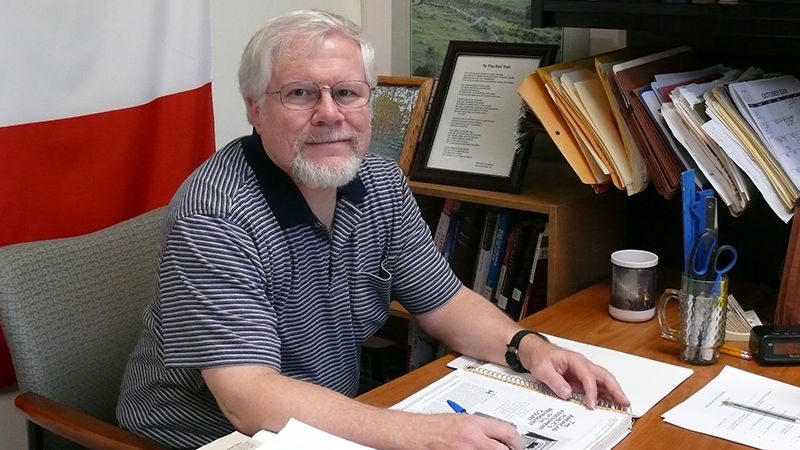 LEMONT FURNACE, Pa. — C. Michael Comiskey, associate professor of political science at Penn State Fayette, The Eberly Campus, will retire after 31 years of service.
Comiskey holds a bachelor's degree in government and economics from Oberlin College and a master's degree in economics from the University of Notre Dame, as well as a master's degree and a doctorate from Princeton University.
He previously worked as an economist for the United States Department of Commerce and, at Princeton, a research assistant and research director of the leadership studies program.
Comiskey has authored dozens of articles in peer-reviewed journals and encyclopedias, and his book, "Seeking Justices: The Judging of Supreme Court Nominees," was published by the University Press of Kansas in 2004.
He is the recipient of fellowships from Princeton and the University of Notre Dame, numerous teaching and research grants, and two Penn State Fayette awards for excellence in research and community service.
At Penn State Fayette, he served as faculty senate chair four times, as chair of several committees, and as coordinator for the honors program and the liberal arts program.
In the community, Comiskey has been a merit badge counselor for the Boy Scouts of America, a member of the boards of directors of the Regional Trail Corp. and the Wesley Health Center of Connellsville, and a secretary of the Yough River Trail Council.
"Penn State provided me with a nice balance of teaching, research and service," he said. "I'm going to miss the people at Penn State Fayette the most. I'm looking forward to spending time with my wife, traveling, reading, cooking and riding my bike."
Comiskey lives in his hometown, Connellsville, with his wife, Mary Ann.