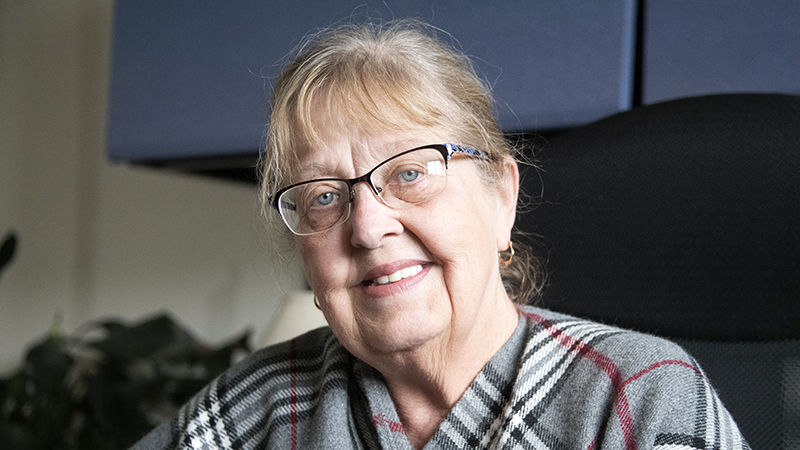 LEMONT FURNACE, Pa. — Mary Ann Walters, lecturer of business at Penn State Fayette, The Eberly Campus, will retire after 22 years of service.
Walters holds an associate degree from Penn State Fayette, as well as bachelor's and master's degrees in education from California University of Pennsylvania.
At Fayette, she has served as a lecturer of business, mathematics and computer science; as an interim instructional design specialist; as an instructor for Continuing Education; and as the founding director of the Learning Center, a student-centered resource for personalized and structured academic support, until 2012.
"Before I accepted the role, 43 students were enrolled in tutoring services," she said. "After my first semester as director, we had 153 students enrolled."
Walters established the biannual campus Learning Fair, and helped to design a tutor training program, which was adapted across the Penn State system.
Once operated out of small offices and empty classrooms, the Learning Center is now housed in the recently renovated Student Success Center, a state-of-the-art space designed to support student needs for advising, career exploration and academic support.
"Higher education has gone through a transformation — it's not just about professing anymore. It's important that we factor in learning methodologies and strategies," she said. "I'm pleased to see support for the trend of learning-centered teaching on campus."
Mary Budinsky was part of Walters' first cohort of peer tutors. Today, Budinsky heads the Learning Center.
"Mary Ann has been a consistent influence in my career — as a student and a professional," said Budinsky. "When I transitioned to the role of Learning Center coordinator a few years ago, she was extremely supportive, sharing strategies, stories from her experience, and encouragement. I admire the way she took time to show appreciation for her tutors and their efforts. I strive to do the same."
Walters has chaired and served on numerous committees, authored a dozen pedagogical materials, presented at national conferences and seminars, and received multiple grants. She was awarded Penn Stater of the Quarter in the spring of 2003. In 2004, she worked with a team of 12 faculty members to design an honors course, "The Beatles and American Culture," which culminated in a study-abroad opportunity in London, England.
"My favorite course to teach was College Algebra II. Many students are apprehensive about math, but I loved to see them begin to take an interest. I think of the class as a 'wow factor,'" she said. "I will miss teaching, advising, and working with students one-on-one. We had a good time."
Walters looks forward to spending more time with her family. She lives in Fayette County with her husband, Jeff.