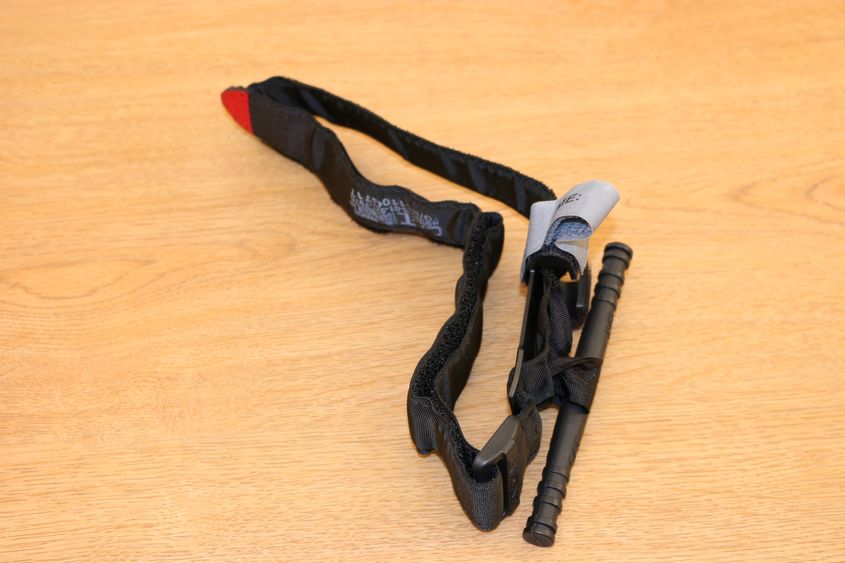 LEMONT FURNACE, Pa. — Ted Mellors, recently retired director for the Center of Community and Public Safety at Penn State Fayette, The Eberly Campus, has coordinated the donation of lifesaving tourniquets to law enforcement across Pennsylvania.
About 1,200 tourniquets, worth $30,000, were donated by the University of Pittsburgh Medical Center (UPMC) and distributed, free of charge, to constables who received "Stop the Bleed" training through the Pennsylvania Commission on Crime and Delinquency (PCCD) Constable Program.
"It was a pleasure working with UPMC to develop statewide Stop The Bleed training for the PCCD Constable Program," said Mellors.
The Center for Community and Public Safety has facilitated "Stop the Bleed" training since 2018, part of a national campaign to connect law enforcement with education and training on tourniquet use and basic first aid for victims of severe blood loss from injuries such as gunshot wounds, mass casualty incidents, motor vehicle accidents, and other traumatic events.
Dr. Matthew Neal, assistant professor of surgery and attending surgeon for UPMC Presbyterian, and David Bertoty, clinical director of emergency and trauma services for UPMC Presbyterian, assisted in the training and donation.
"Numerous lives have been saved by the prompt recognition and treatment of life threatening bleeding by law enforcement," said Neal. "We are thrilled to be able to extend the outreach of the program by providing tourniquets to the regional constables to further extend the life-saving capabilities of the 'Stop The Bleed' program."
John Pfau, director of the bureau of training for the PCCD, facilitated the approval to distribute the tourniquets across the state.
"This is a great example of how Penn State Fayette supports the Constables' Training program," said Pfau. "Constables are independent contractors and must purchase all their equipment. This donation ensured that a lifesaving tourniquet made it to every trained constable."
Thomas Brletic, chair of the constable education and training board for PCCD and senior magisterial judge, advocated for the donation.
"Through the generosity of UPMC and the tireless efforts of Ted Mellors, an idea became reality," said Brletic.
According to the Center of Community and Public Safety, the donated tourniquets have already assisted in lifesaving efforts on several occasions.