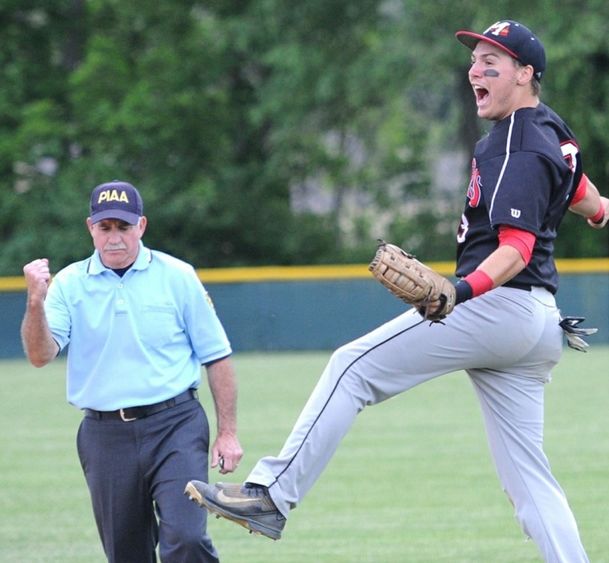 LEMONT FURNACE, Pa. — Trevor Thomas, a 21-year-old student at Penn State Fayette, The Eberly Campus, died following a motorcycle accident on Sept. 1. A memorial service was held Sept. 6 on campus.
Thomas was a student in the Administration of Justice program, a member of the 2018-19 Fayette Nittany Lions baseball team, and a graduate of Meyersdale Area High School.
"There are no easy words," said Charles Patrick, chancellor and chief academic officer, to a gathering of students, faculty and staff. "Trevor was a good friend and classmate to many of you. You will remember this pain, but Trevor will live on in your memories."
Student Government Association President Noah Michael read a poem and held a moment of silence to conclude the dedication.
"Trevor was a Penn Stater," Michael said. "He was our family — even to those who did not know him well."
Nearby, a young maple tree was planted beside the Nittany Lion bench in Thomas' honor.
Following the campus service, the Thomas family invited the community to a public viewing on the Meyersdale Playground Little League field. Penn State Fayette provided transportation for students.
A funeral service will be held at 11 a.m. Saturday, Sept. 7, at the Meyersdale field. In lieu of flowers, the family requests donations to a memorial baseball scholarship. Checks should be made payable to the Meyersdale Athletic Boosters and mailed to 1349 Shaw Mines Road, Meyersdale, PA 15552.
Counseling and support services are available to the campus community. Contact Amanda Collins at [email protected] for more information.