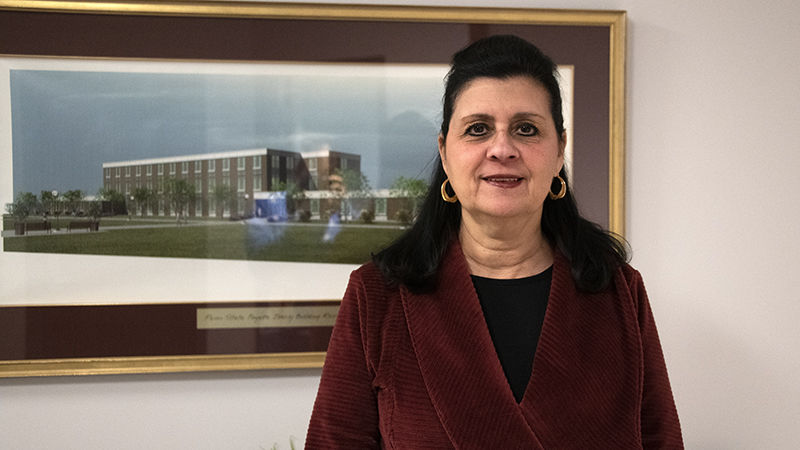 LEMONT FURNACE, Pa. — Tina Reed, records specialist in the Registrar's Office at Penn State Fayette, The Eberly Campus, will retire on Dec. 20, after 28 years of service.
Reed was hired as a staff assistant in 1991 and was promoted to her current role in 2007. During her tenure, she served as interim registrar three times. She is the recipient of the 2013 Rose Ann Williams Staff Mentoring Excellence Award and the 2015 Staff Excellence Award.
She has served as chair of the Women's Day committee and co-chair of the Commission for Women, Staff Excellence Award, Staff Mentoring Excellence Award, and Benefit Fayette auction committees.
"It's been really inspiring over the years to see Tina's dedication to the students and her attention to every detail," said Collette Ridgeway, administrative support assistant. "She really took her job to heart and made sure she always did her best. She was always looking out for all of us."
Reed is most proud of the connections she made with students, faculty, and staff over the years. "I'm going to miss everyone, but especially the students. I feel like a mom to them sometimes. Helping them achieve their goals and go on to have careers makes me happy," she said.
In retirement, she plans to spend time with her family, travel, and continue volunteer work at the Mount Saint Macrina Gift Shop. She lives in Uniontown with her husband, Jim. Her daughter, Danielle Keener, is a 2011 Penn State graduate.
"I have made everlasting friendships with both the present and past Penn State employees," she said. "I have been very fortunate to be surrounded by intelligent people who gave me knowledge to perform my job duties. I'm very attached to my community."