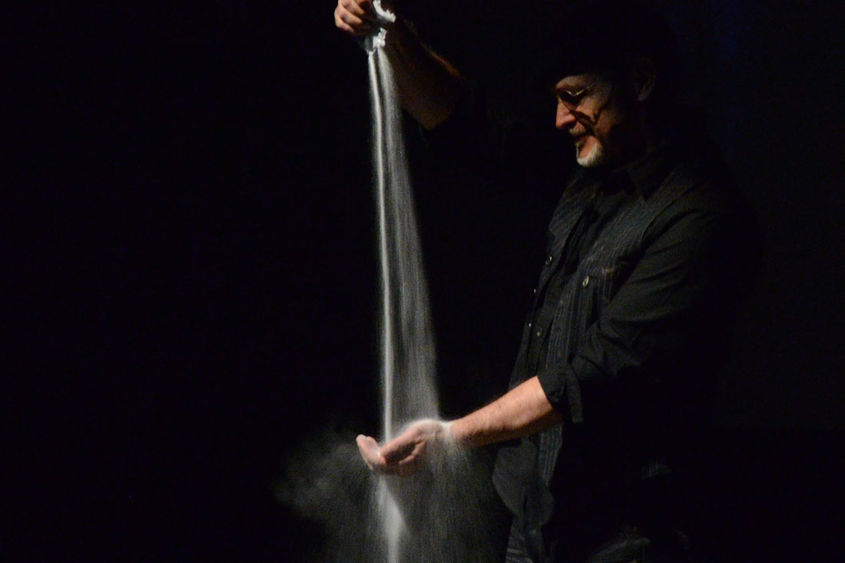 Penn State Fayette, The Eberly Campus will present SandStory Sept. 14 at 6:30 p.m. As seen on NBC's "America's Got Talent," this world-famous show tells stories that inspire, challenge, and motivate in a captivating way.
SandStory principal Joe Castillo uses a hand-on light table to create images in sand. His performance is scored and choreographed to recorded music, and also incorporates a video projected on a screen. His "stories" have been seen by hundreds of thousands of people, who describe the show as "unique," "powerful," and "visceral."
Castillo, who has helped organizations raise funds, has performed on TED, CBS, NBC, and BBC, and most recently was a finalist on "America's Got Talent."
There is no charge to see SandStory, which is open to the public. The show will take place in the Magerko Theater, which is located in the Community Center at Penn State Fayette.