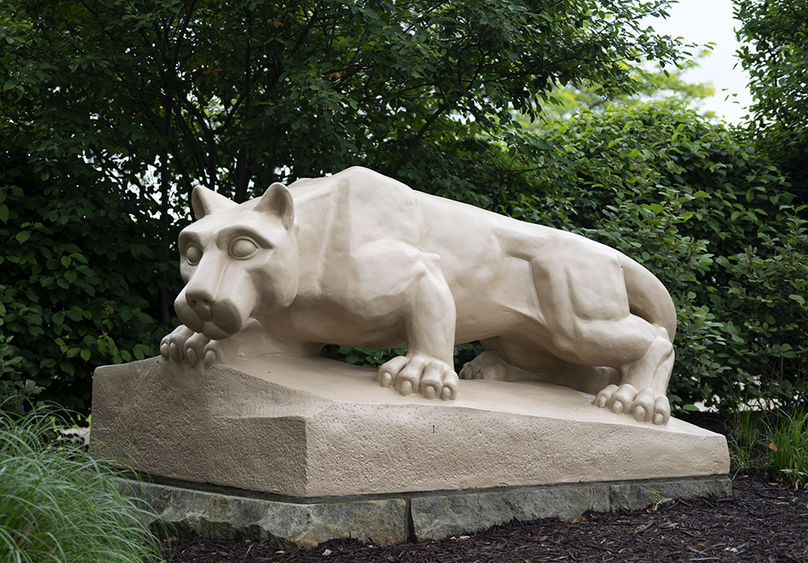 LEMONT FURNACE, Pa. — This year, the Pathway to Success Summer Start (PaSSS) program at Penn State Fayette, The Eberly Campus, was adapted to a virtual format due to the coronavirus pandemic.
PaSSS invites eligible incoming freshmen to complete six credits during the summer before their first semester. Participants receive a scholarship of up to $1,500, a book stipend of $400, on-campus employment, and peer mentorship throughout the academic year.
"The PaSSS program at Penn State has prepared me in ways I never expected."

— First-year student Haley Bryner
A student who successfully completes their first year may enroll in 12 additional credits during the following summer with a scholarship of up to $3,000. Returning PaSSS students serve as student-mentors to the incoming class.
"Transitioning the program from a face-to-face format to a virtual format in a few weeks required us to swiftly rethink and restructure PaSSS for a different learning and co-curricular environment," said Mary Budinsky, learning center coordinator. "We're fortunate to have a generous, hardworking team of Fayette faculty, staff and peer mentors who embraced the virtual format and remained eager to contribute to PaSSS and work with the students over the summer."
PaSSS students completed two courses, a math academy, regular peer mentoring, and weekly success sessions with Fayette staff and other PaSSS students across the Penn State system.
The program also featured a technology academy, which helped students become comfortable in accessing Penn State systems and virtual learning spaces.
"The PaSSS program at Penn State has prepared me in ways I never expected," said first-year student Haley Bryner. "Meeting different students and forming friendships has helped me to have a great support system. The PaSSS program also helped me to use the technology required for my college courses. Since then, I have been able to help other students with their technology confusion and resolve their issues."
This fall, the cohort of 14 will complete first-year seminar courses, begin on-campus employment, and continue connecting with peer mentors.
Fifty percent of Penn State Fayette's students are the first of their families to attend college, for whom the transition from high school to a university setting can be challenging. PaSSS, an initiative by Penn State President Eric Barron, is designed to equip students with a support system, resource literacy and a head start on degree completion.
"Our survey revealed that participants felt the virtual program met or exceeded their expectations and that they would recommend it to future incoming students," said Budinsky. "Students valued the preparation provided by the program, and they appreciated the opportunity to become familiar with campus staff, other students, and Penn State systems, such as Canvas."
PaSSS is part of the Open Doors campaign, which works to ensure that each student, regardless of heritage, individual characteristics or financial well-being, has access to a timely degree. The program is supported in part by generous donor contributions.
For more information about the PaSSS program, visit https://fayette.psu.edu/PaSSS.