"Live history lesson" to commemorate Martin Luther King Jr. during "Project 1972: A Conversation with Our Elders" on Jan. 15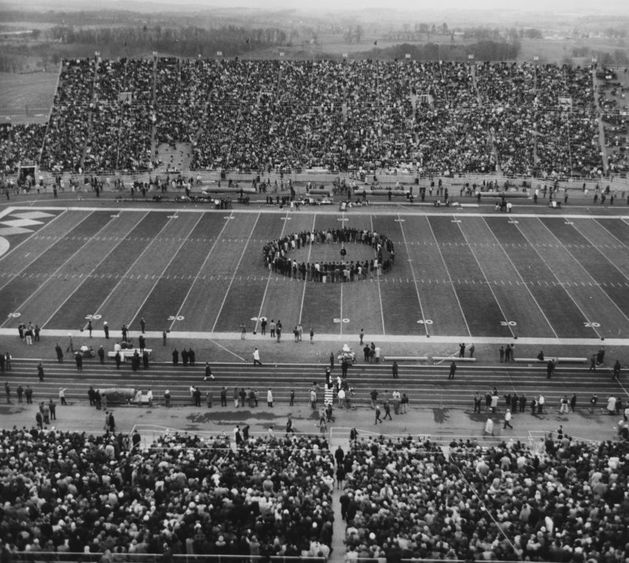 UNIVERSITY PARK — Being one of just a few Black students at Penn State in the early 1970s was very isolating, alumna Selma G. Harrison remembers. 
"There was little or no socialization between whites and Blacks," said Harrison, who graduated from Penn State in 1972 and went on to get a doctorate in social work and teach at Ohio State University. As a result, Black students, staff and faculty "felt they needed to be family," she said.
"If you saw another Black person walking through campus, you would always speak to them, even if you didn't know them," she said. "It really taught me the meaning of brotherhood and sisterhood." 
On Friday, Jan. 15, Martin Luther King Jr.'s birthday, Harrison will take part in a Zoom panel discussion, "Project 1972: A Conversation with Our Elders." The panel includes staff and faculty who worked at the University at the height of the Civil Rights movement and students who were first-year students in 1968 — the year of King's assassination — and graduated in 1972.  
Part of the Martin Luther King Jr. Memorial Celebration, the panel is sponsored by the Penn State Forum on Black Affairs and Penn State World Campus Student Affairs and is free and open to the public.
The virtual event will be held from 5 to 6:30 p.m. and include performances by Jeffery Lampkins and the Young, Gifted & Blessed Choir from Francis Marion University, and the announcement of the recipient of the Fannie Lou Hamer-W.E.B. DuBois Service scholarship. 
Denita Wright Watson, associate director of equity, inclusion and advocacy for Penn State World Campus, said she wanted to offer "a live history lesson" to commemorate King. 
"In our culture, we revere our elders, our grandparents, our great-grandparents," she said. "They're the true subject-matter experts. This is an opportunity to hear history from people who have lived it." 
Earl F. Merritt, director of the office of diversity, equity and inclusion in the College of the Liberal Arts, came to Penn State in 1977 as a graduate student in human development and family studies, one of only two Black graduate students in the program. The Black Caucus, the "Divine Nine" historically black fraternities and sororities, and the Paul Robeson Building were the central support for Black students at the time, he said.
Merritt said he would have been surprised to know that many of the same issues of racism and equity being debated in the 1970s would still be contentious in 2021. 
"We as a society have not been honest," he said. "We have not talked about the elephant in the room." 
Harrison, who is 73, said King's death created an opportunity for dialogue on race relationships and discrimination. Today, she said, she sees more separatism and hatred. 
After high school, Harrison worked for three years in Washington, D.C., as a clerk-stenographer and became the first female and only civilian assigned to a top-secret Air Force Command post in the Pentagon during the Vietnam War, service which enabled her to save money for college, she said. 
But when she enrolled at Penn State Fayette, The Eberly Campus, in the fall of 1968, she learned that in the wake of King's assassination, an anonymous white donor was paying for the tuition of Harrison and other Black students at the campus. 
That "really helped launch me," she said. 
Andre Culbreath, president of the Forum on Black Affairs and assistant director for equity and inclusion/area coordinator for residence life for Penn State Student Affairs, said he is interested to hear the panelists discuss parallels between the civil rights movement 50 years ago and the Black Lives Matter movement today. 
"People, including me, like to think we're doing something brand-spanking new," he said. "But there were people before us protesting. We need to slow down and hear some of those stories."