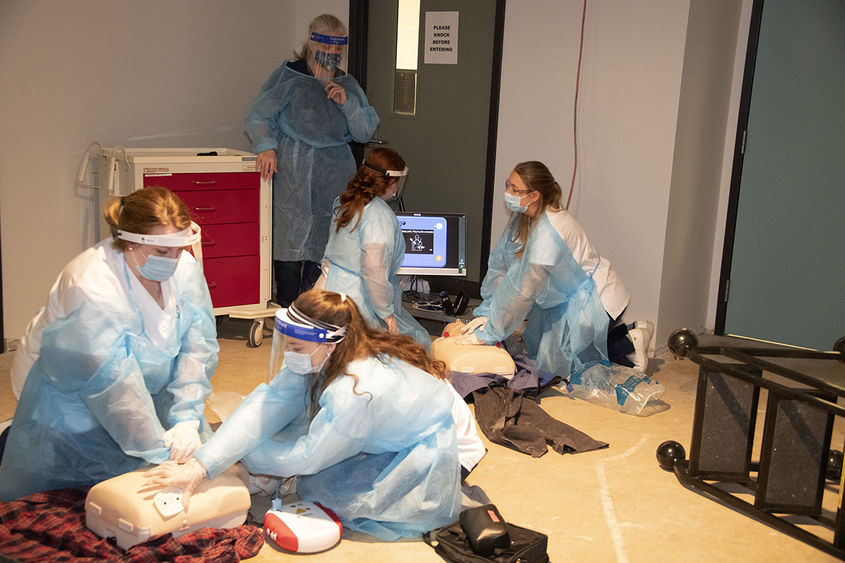 LEMONT FURNACE, Pa. — The nursing program at Penn State Fayette, The Eberly Campus began the spring semester with an educational escape room, a popular exercise first introduced last year.
Twenty senior-level nursing students were given 30 minutes to treat two simulated patients, who were found "unresponsive" at a construction site due to a presumed electrocution.
The activity was set up in a linear fashion so that students had to solve one problem at a time to provide proper care. A debrief followed the exercise.
The activity was designed in collaboration with the Facilities, Admissions, and Continuing Education departments to incorporate ongoing construction in the BioMedical building.
"Since clinical experiences have been either abbreviated or canceled due to COVID-19, it is even more important to expose our students to situations where they can practice critical-thinking skills," said Valerie Vanderhoff, assistant teaching professor of Nursing.
"These opportunities to practice skills and apply didactic knowledge in an emergency situation are necessary to help ensure our graduates are ready for the professional world that awaits them."