Robert L. Mocniak and Norma D. Thomas named Outstanding Alumnus and Outstanding Fellow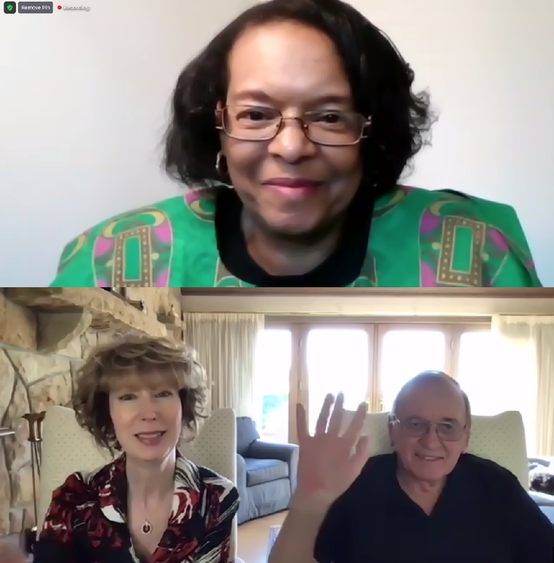 LEMONT FURNACE, Pa. — The Advisory Board of Penn State Fayette, The Eberly Campus has named Robert L. Mocniak and Norma D. Thomas, respectively, as the 2021 recipients of the Outstanding Alumna and Outstanding Fellow awards.
2021 Outstanding Alumnus: Robert L. Mocniak
Established in 1985, the Outstanding Alumnus award honors former students of the campus whose subsequent professional achievement warrants special recognition by their alma mater.
Mocniak grew up in Greene County and began his studies at Penn State Fayette in 1966, when the campus was located in downtown Uniontown. He earned an associate degree in electrical and electronic technology at Penn State Fayette in 1968 and a bachelor of science in electrical engineering at Penn State's University Park campus in 1971.
Mocniak worked at Robicon Corp., in Pittsburgh, as a design engineer, designing and developing drives and coordinated systems for various industries. He later transitioned to sales and marketing, positioning Robicon as the premier supplier of DC drive systems for retrofit of blast furnace skip hoist controls in the steel industry, for which he won an award.
He worked as an application engineer for Service in Motion, in Cincinnati, Ohio, before returning to Pittsburgh to work at JB Snyder & Associates, where he presently represents various manufacturers of power distribution and power quality products throughout western and central Pennsylvania. Among his clients are Penn State University Park and 10 Commonwealth Campuses.
Mocniak served on Penn State Fayette's For the Future Campaign committee from 2012 to 2014. His younger brother, Michael, and his nephew, Louis, are both alumni of Penn State Fayette. Robert lives with his wife, Donna Myers, in Mars, Pennsylvania, with their two dachshunds, Barkley and Ebony.
2021 Outstanding Fellow: Norma D. Thomas
Established in 1985, the Outstanding Fellow award honors a community leader whose support of the campus has been so exemplary as to warrant special recognition. In lieu of an honorary degree, this award is the highest honor the campus bestows.
Thomas is a graduate of Laurel Highlands High School. She earned a bachelor's degree in social work from Penn State in 1974, where she was part of the Alpha Kappa Alpha sorority. She also holds a master's degree in social work from Temple University and a doctorate in social work from the University of Pennsylvania, where she taught and served as field liaison for the macro-practice sequence.
She worked for the Delaware County Office of Services for the Aging in various positions before transitioning to the Philadelphia Corporation for Aging, where she held the positions of assistant director of pre-admission assessment and assistant director of older adult protective services.
In 1994, Thomas began as an assistant professor in the Center for Social Work Education at Widener University, where she served as the baccalaureate program director. She co-founded and co-directed the Center on Ethnic and Minority Aging Inc.
In 2007, she began as the director for the master of social work program at California University of Pennsylvania, where she was promoted to full professor and retired in January 2017. She continues to teach online for the Center for Social Work Education at Widener University.
Thomas is the recipient of many community service awards, including the 2016 Dr. Caryl Sheffield Award for Excellence, the 2015 Spirit of CARIE (Center for Advocacy for the Rights-Interests of the Elderly) Award, and the 2010 Woman of Distinction Award. In 2007, she was designated as an honorary lifetime adviser to Senior Community Services in Delaware County, in recognition of her years of service.
Today, she is treasurer of the Advisory Board for Penn State Fayette, and she serves on boards for the East End United Community Center, the Southwest Pennsylvania Area Agency on Aging, the Board of Aging Well, and the Parliamentarian of the Gamma Chi Omega Chapter of Alpha Kappa Alpha Sorority.
She is a member of the National Association of Social Workers, the National Association of Parliamentarians, the American Society on Aging, the Academy of Certified Social Workers, and the National Association of Black Social Workers. She is vice president of the California University chapter of the Association of Pennsylvania State College and University Retired Faculties. She is co-founder of Story Joy Inc., and she is a licensed clinical social worker in the state of Pennsylvania.
Thomas started the Fayette County African American Traveling Museum to bring history to residents of the area. Her work has been featured in media and displayed throughout the region. She lives in Hopwood, Pennsylvania, with her husband of 42 years, Eddie León. She is a member of St. John the Evangelist Roman Catholic Church. Her children are Raina León and Edwardo León, and she is grandmother to Raffaele Areto Felix Monchiero León and Arelia Atabey Norris Monchiero León. Her hobbies are genealogical research and the writing of poetry.
"When I accept awards like this, I do it not on behalf of myself but on behalf of the people who are the real foot soldiers in the community who do all the work that no one sees. They are the people who uplift all of us. I am truly grateful," said Thomas.