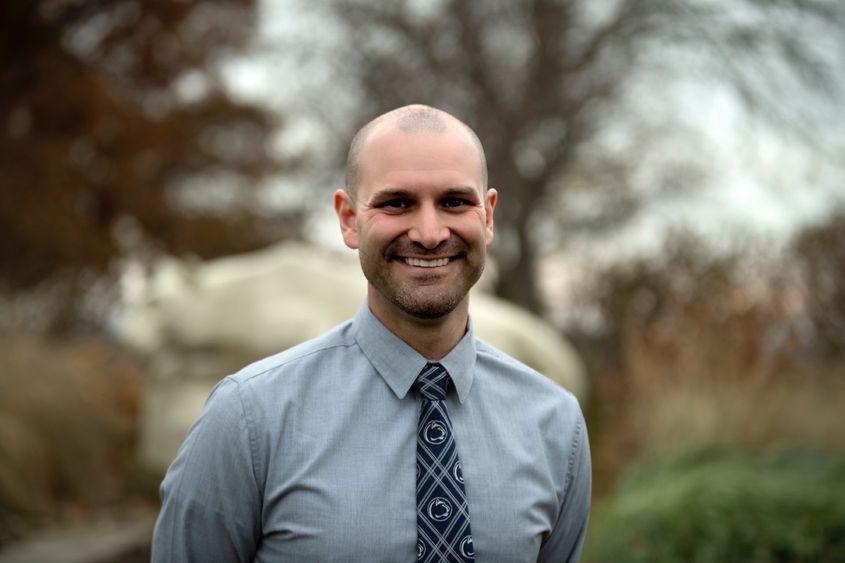 UNIVERSITY PARK, Pa. — Chad Long, director of student affairs at Penn State Fayette, The Eberly Campus, has been honored with the 2022 Award for Administrative Excellence. 
The award, established in 1970, is given to a faculty or staff member whose performance, methods and achievements exemplify the highest standards of administrative excellence. 
For nearly 20 years, nominators said, Long has been dedicated to improving the student experience at a campus that's home to many first-generation students in the least wealthy county in the state.  
Long leads all nonacademic elements of student orientation, advises the Student Government Association, oversees all campus student organizations, publicizes and arranges all student activities and cultural events and personally leads student groups on most trips or outings.  
Behind the scenes, Long is responsible for many duties including student conduct, Title IX and Clery Act compliance, educating students on University policy, working with Risk Management and interacting with parents. He also oversees health services, counseling and psychological services and off-campus housing services.   
"As is true for so many, Chad's responsibilities skyrocketed during the pandemic," a nominator said. "He works with our nurse to notify students, communicate policies, distribute COVID tests, track evolving compliance and non-compliance, troubleshoot individual cases, fix issues, field complaints, and otherwise administer these life-and-death matters for our entire campus. When this extra work coincided with New Student Day, Convocation, and first week activities, Chad's team somehow did them all. When classes were remote, his team transformed activities into new formats." 
It's the work Long does outside of his job description that often stands out, nominators said. His devotion to all students shows through. He secured counseling services, medical services, and wellness education when these safety nets did not previously exist on campus. He works behind the scenes to provide emergency funds to students in need, helps students find emergency housing and helps students who suffer from food insecurity. He's even been known to help students find rides to campus in the event of transportation troubles. 
In an effort to make all students feel welcome on campus, Long helped to lead the first campus-wide diversity task force, which resulted in the first campus Cultural Center. He currently services as the campus liaison to the Coalition on Diversity, Equity and Inclusion.  
Long has also made his campus a perennial powerhouse in the Penn State IFC/Panhellenic Dance Marathon known as THON, a tradition he started as a student when he helped start Fayette's first team in 1997. Fayette THON teams have raised nearly $1.5 million, more than any other Commonwealth Campus. In 24 years, nominators said, Fayette's team has finished first among all Commonwealth Campuses 18 times, second six times, and third the remaining times. 
"Many student teams worked ferociously to achieve these striking results over the years, but their single common denominator — and driving force — has been Chad Long," a nominator said.