Former students and community members are invited to make contributions to the David B. Meredith Legacy Scholarship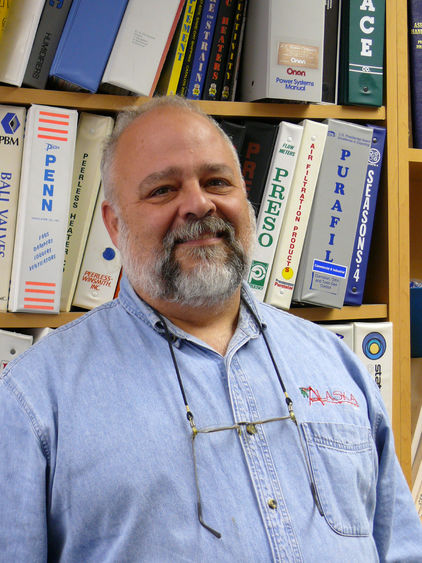 LEMONT FURNACE, Pa. — David B. Meredith, retired associate professor of engineering, has established the David B. Meredith Legacy Scholarship at Penn State Fayette, The Eberly Campus.
Meredith and his wife, Linda, have pledged $50,000 toward the endowment, which will support full-time undergraduate students with demonstrated financial need who are majoring in or planning to major in an engineering or engineering technology degree at Penn State Fayette.
Furthermore, the family is encouraging and inviting engineering alumni and the local community to match their commitment by contributing to the endowment between now and June 30, with the goal of securing the highest possible total for the endowment before the end of the University's current fundraising campaign, "A Greater Penn State for 21st Century Excellence."
In his 41 years at the campus, Meredith directed and taught Building Environmental Systems Technology and the Solar and Thermal Technology courses, in addition to a wide range of engineering and technology courses, such as engineering graphics, CAD, and thermodynamics.
He is widely published and has received numerous grants. He is the recipient of over thirty national and regional awards in his career, including the 2019 Outstanding Fellow award, the highest honor bestowed by Penn State Fayette.
Among his many volunteer activities, he established the regional MathCOUNTS competition for middle school students and, since 1989, he has hosted and contributed exercises for the regional JETS/TEAMS competition for high school students. Meredith also developed the E-Days program for gifted middle school students and the local Pi Day competition for ninth- and tenth-grade students. For 14 years, he ran Girrl Power!, a nationally recognized program that encouraged young girls to consider technical careers.
Before his retirement, he led the development of a campus vegetable garden. In his free time, Meredith enjoys performing with the Ohio State Marching Band Alumni and scouting. He is distinguished for his service as a cubmaster; engineering explorer post adviser; old trails district chairman.
"Since retiring, I have had time to think about how I might continue to make a difference for students at Penn State Fayette," said Meredith. "If others contributed even a small amount, together we could build an endowment large enough to benefit more than one student each year for generations to come."
Linda Meredith, from Defiance, Ohio, attended the University of St. Francis in Fort Wayne, Indiana, and holds a bachelor of science in elementary education and a master of science in special education. She is active in Christian Women's Club, as well as Cub Scouts, for which she completed Wood Badge national training and received the Silver Beaver service award.
Former students and community members may make contributions to the David B. Meredith Legacy Scholarship by visiting raise.psu.edu/Meredith or contacting the Office of Development at 724-430-4190.
Support for this scholarship will advance "A Greater Penn State for 21st Century Excellence," a focused campaign that seeks to elevate Penn State's position as a leading public university in a world defined by rapid change and global connections. With the support of alumni and friends, "A Greater Penn State" seeks to fulfill the three key imperatives of a 21st-century public university: keeping the doors to higher education open to hardworking students regardless of financial well-being; creating transformative experiences that go beyond the classroom; and impacting the world by serving communities and fueling discovery, innovation and entrepreneurship. To learn more about "A Greater Penn State for 21st Century Excellence," visit greaterpennstate.psu.edu.