Commencement ceremony set for May 6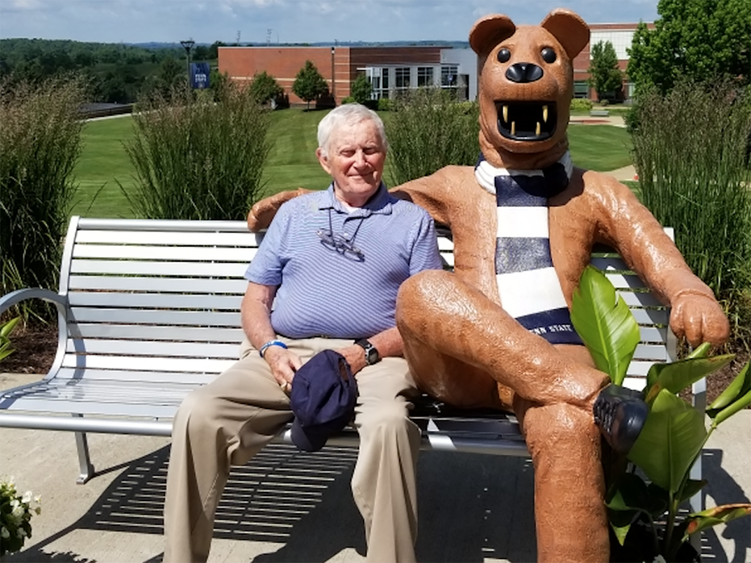 LEMONT FURNACE, Pa. — Penn State Fayette, The Eberly Campus, has announced that Charles E. Hunnell will be the keynote speaker for this spring's commencement ceremony. This event will be held on May 6, inside the Community Center.
Charles Evans Hunnell was born on May 9, 1943, in Waynesburg, Pennsylvania. He graduated from West Greene High School in the class of 1961 and later attended Penn State where he was commissioned an Ensign in the U.S. Navy Reserve on graduation day. Hunnell was assigned to the USS Beale DD-471 out of Norfolk, Virginia, as main propulsion assistant to the chief engineer. He was responsible for the boilers and steam turbine engines of Beale and had 65 men in M Division directly under him. Hunnell stood bridge watches as a conning officer while aboard Beale from July 1965 to May 1968.
In 1966, Hunnell was in the second destroyer squadron from the east coast to deploy to Vietnam. While off the coast of Vietnam, he provided gunfire support for U.S. Marines in the I Corps area of northern South Vietnam and to accompany the USS Intrepid CV-11 in the Gulf of Tonkin while it launched air strikes on North Vietnam.
Between 1967 and 1968, Hunnell was deployed to the 6th Fleet in the Mediterranean with Destroyer Squadron 32, serving in the Western Mediterranean with USS Franklin D. Roosevelt CV-42. He served in the active US Navy Reserve until 1977 and retired as a lieutenant commander, USNR.
After leaving the Navy, Hunnell worked as a teacher of 11th- and 12th-grade United States History and Economics at Upper St Clair School District from September 1968 to June 1997. He dedicated his entire career to the school district, influencing the lives of students in the community of Upper St Clair. In addition to his teaching career, Hunnell was also a football official for more than five decades, officiating 220 college varsity football games in his college career. 
Hunnell currently serves as a member of the Penn State Fayette Advisory Board, a position he has held since 2020.
Chuck Hunnell is a generous donor and member of our campus Advisory Board. His enthusiasm for supporting students, especially those with much need, is sincere and heartfelt. His life experiences in the U.S. Navy and as an educator plus his genuine love of Penn State make him an ideal person for our commencement speaker.

—Charles Patrick , chancellor and chief academic officer, Penn State Fayette
This year's commencement ceremony will be held at 10 a.m. Saturday, May 6, in the Main Arena of the Community Center.