Eighth-annual Concert on the Lawn to be held on campus Saturday, Aug. 26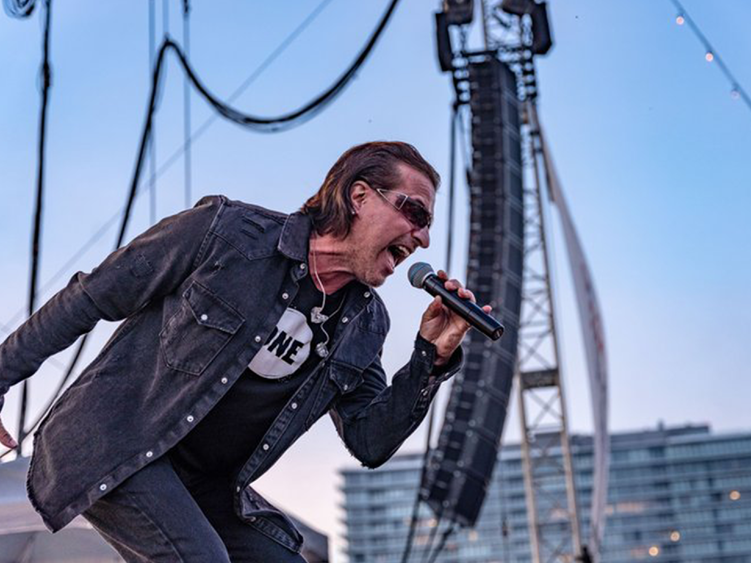 LEMONT FURNACE, Pa. — Penn State Fayette, The Eberly Campus, will hold the eighth-annual Concert on the Lawn on Saturday, Aug. 26. U2 tribute band Unforgettable Fire will perform, and a fireworks display will directly follow the show. The event is free of charge and open to community members, who can begin entering campus at 6 p.m.
Unforgettable Fire, or UF, was born on New Year's Day in 1995 as one of the very first U2 tribute bands to ever perform in the United States. After more than 28 years of performing at the most prestigious venues throughout the East Coast and beyond, UF has formed the reputation of being the preeminent U2 tribute show in North America.
As dedicated U2 fans, UF's band members strive to present a "truly authentic U2 experience," both sonically and visually. In addition to performing an array of U2 album material from pre-"Boy" to the most recent "Songs of Experience," the band aims to emulate a live U2 concert setting, from wardrobe to lighting, or its audience.
In 2015, U2 members The Edge and Adam Clayton joined Unforgettable Fire's show at the Cutting Room in New York City, joining the band onstage for a surprise performance of the U2 songs "Out Of Control" and "Where The Streets Have No Name." Press from around the world, including Rolling Stone Magazine, reported on the performance.
2021 brought new worldwide exposure for the band, including on an episode of JEOPARDY!, in which "Unforgettable Fire" was featured as a question in a category titled "Tribute Bands." In October 2021 Unforgettable Fire appeared on the series premiere of "Clash of The Cover Bands" on "E!" Network, executive-produced by Jimmy Fallon. UF won the episode.
For event information contact 724-430-4271 or visit fayette.psu.edu/concert.