Penn State alumni invited to barbeque kick-off on Aug. 26; reservations due by Aug. 17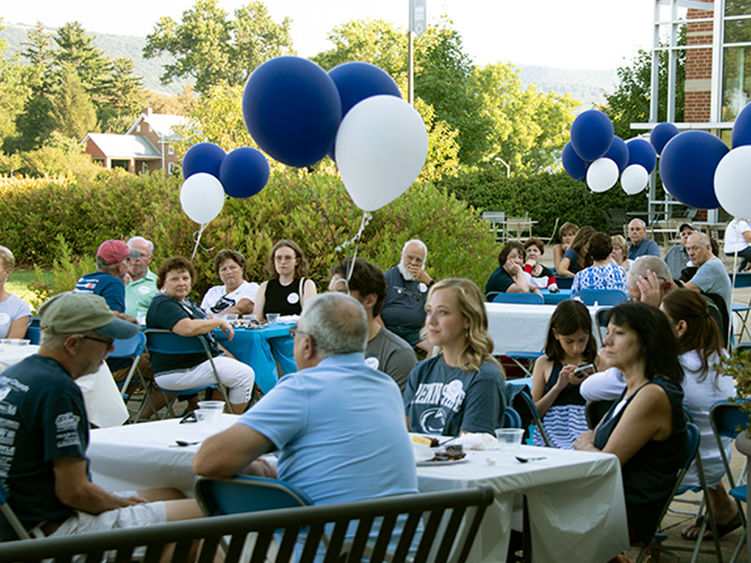 LEMONT FURNACE, Pa. — Penn State Fayette, The Eberly Campus, will hold its eighth annual Concert on the Lawn on Saturday, Aug. 26, featuring a performance by U2 tribute band Unforgettable Fire and a fireworks display directly following the show. The event is free of charge and open to community members, who can begin entering campus at 6 p.m.
Unforgettable Fire, or UF, is one of the very first U2 tribute bands to ever perform in the United States. After more than 28 years of performing at the most prestigious venues throughout the East Coast and beyond, it has formed the reputation of being the preeminent U2 tribute show in North America.
As dedicated U2 fans, UF's band members strive to present a "truly authentic U2 experience," both sonically and visually. In addition to performing an array of U2 album material from pre-"Boy" to the most recent "Songs of Experience," the band aims to emulate a live U2 concert setting, from wardrobe to lighting, for its audience.
Alumni Reunion barbecue
The Penn State Fayette Alumni Society invites all Penn State alumni and their guests to kick off the Concert on the Lawn with a special barbecue reunion, beginning at 5 p.m. on Aug. 26.
Hosted at the new outdoor student patio on campus, this gathering provides an opportunity to reconnect with fellow Nittany Lions at a cost of $25 per person, and free for children under age 12. Following the barbecue, alumni are welcome to join in the free Concert on the Lawn, where they will have special access to an exclusive area close to the band.
RSVP for the barbecue by Aug. 17. Call 724-430-4190 or visit fayette.psu.edu/reunion to reserve your seat today.
For event information, contact 724-430-4271 or visit fayette.psu.edu/concert.