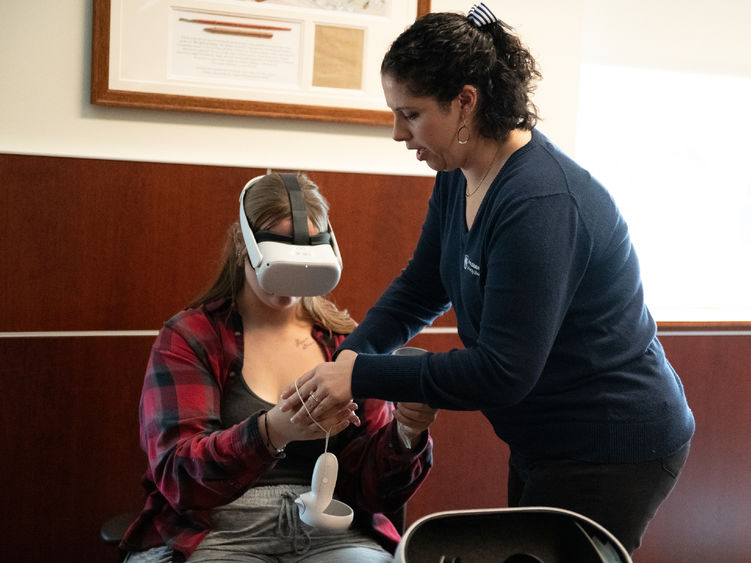 LEMONT FURNACE, Pa. — Penn State Fayette, The Eberly Campus Library is set to offer a robust series of fall programs from September to November 2023, underlining its commitment to the PA Forward initiative aimed at advancing community literacy and well-being.
Launched in 2012 by the Pennsylvania Library Association, the PA Forward initiative aims to enhance the role of libraries as community centers. It focuses on five key areas: basic literacy, information literacy, civic and social literacy, and financial literacy. By doing so, the initiative helps to equip Pennsylvanians with the tools they need for success in employment, family life and community involvement.
Participating libraries can earn bronze, silver and gold star statuses. A bronze star is awarded when a library integrates at least one program in each of the five literacy areas; a silver star is awarded after libraries offer five programs in each literacy category, and a gold star status is awarded to libraries that not only offer five programs in each of the five literacy areas but also engage in community partnerships to further extend literacy-related services.
"We got involved in the initiative when our strategic plan was developed. Part of the plan was that our library would participate in PA Forward and become a gold star library within five years," said Emma Beaver, head librarian at Penn State Fayette's Library. "We've since been awarded Gold Star status, and now we're focused on maintaining that designation."
Fall 2023 Library Programs
Penn State Fayette's library is actively promoting the PA Forward initiative's mission by hosting programs that align with the initiative's five key literacies.
Write, Cite, and Research Workshops — Focused on basic literacy. Workshops held on Wednesday, Oct. 18; Tuesday, Nov. 7; and Wednesday, Nov. 29, from 12:15-1:15 p.m. Attendees will receive hands-on guidance in research, citation, and academic writing.
Basic Banking — Targeted at financial literacy. Sessions on Wednesday, Oct. 18; Tuesday, Nov. 7; and Wednesday, Nov. 29, from 12:15-1:15 p.m. Participants will learn valuable lessons on budgeting, savings, and investment.
Game Time — Designed for civic and social literacy. Games on Monday, Sept. 18; Oct. 2; Oct. 16; Oct. 30; Nov. 13; and Nov. 27, from 12:15-1:15 p.m. Activities include board games, virtual reality, and gaming experiences that challenge your understanding of civic responsibilities and social dynamics.
Yoga on the Patio — Aimed at health literacy. Event on Wednesday, Sept. 27, from noon to 2 p.m. This session offers insights into how physical wellness complements intellectual and emotional well-being.
Students attending one program from each of the five PA Forward literacy categories at Penn State Fayette's library can earn a punch card for 15 chances in a prize drawing. The drawing is scheduled for Monday, April 22, at noon. The prize includes a Polaroid camera, a photo album, and Penn State merchandise.
To learn more about these programs or to participate in the prize drawing, visit Penn State Fayette's Library in the Eberly Building, Room 113.