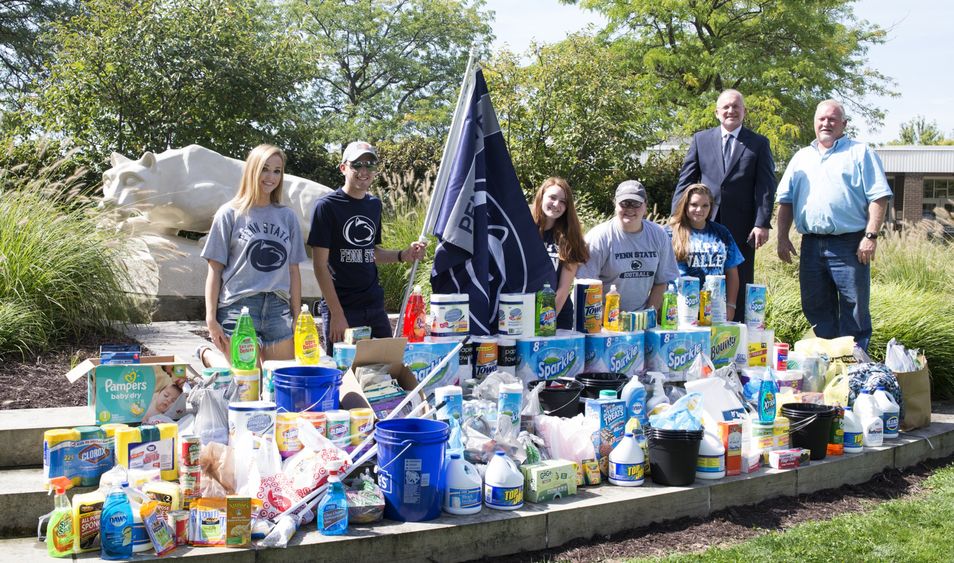 LEMONT FURNACE, Pa. — The Business Club at Penn State Fayette, The Eberly Campus collected several carloads of goods during a campus drive for Hurricane Harvey victims, culminating on Sept. 22.
The club called for donations of cleaning products, school supplies and paper products over a period of two weeks to support ongoing relief efforts in areas of Texas affected by Hurricane Harvey last month.
"We do a community project each year," said Brittney Ross, a senior and secretary of the club. "When the hurricane hit, we decided to team up with the First Christian Church of New Salem and donate." The church is set to deliver two semi-truck trailers filled with goods to Texas.
Hurricane Harvey saturated parts of Texas with more than 50 inches of rain, killing at least 80 people in late August.