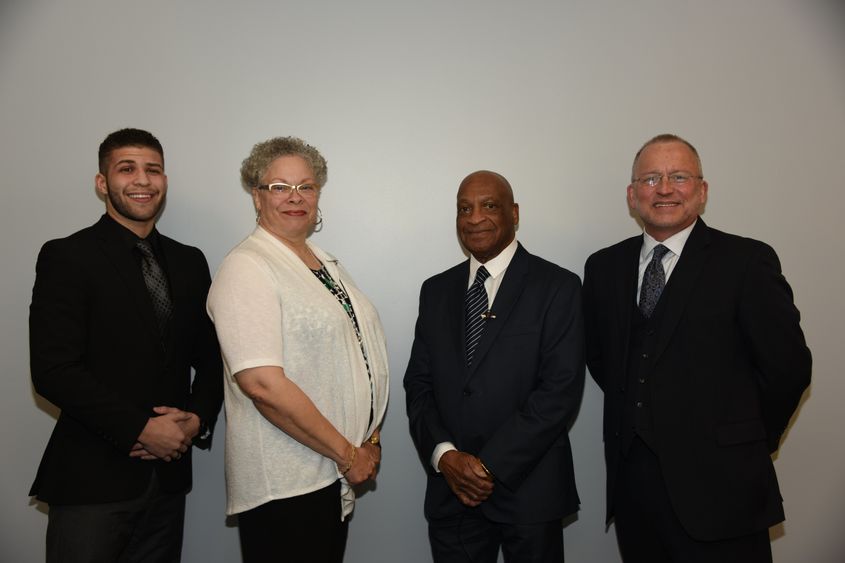 LEMONT FURNACE, Pa. — Luther J. Sewell Jr. and Roxanne Norman Sewell, founder and president of The LJS Group, respectively, delivered a presentation at Penn State Fayette, The Eberly Campus as part of the CEO Conversations series on Nov. 15. Student Pedro Tavarez Jr., a senior, led the following discussion.
Luther Sewell Jr. founded The LJS Group in 1962, and Roxanne Norman Sewell, his wife, was named president in 2008. The LJS Group is minority-owned and minority-operated with a focus in special-market communications. The group offers consulting, analysis, event planning and mediation, in addition to advertising and community outreach. The team's cornerstone project is the regionally distributed Talk Magazine, which features "positive editorial and images for African Americans, about African Americans."
The power couple manages their business together by honoring each other's strengths. "My husband is an entrepreneur," said Roxanne Norman Sewell. "I am a businessperson. There is a difference."
Luther Sewell Jr. credits much of his success to determination. "Ask for an appointment with the president of the company you want to work at. Go to the top. The worst they can do is send you down a floor," he said. "Know what you want when you walk into the room."
"You — especially you young women — have so many opportunities in front of you," said Roxanne Norman Sewell. She cited several occasions in which the couple's minority status has inhibited or threatened their professional growth. "Today, it is better. But we are not done," she added.
The CEO Conversations series is sponsored by Ford Business Machines. The series is free and open to the public. An announcement of 2018 speakers will be forthcoming.