Proceeds benefit the Penn State Fayette Alumni Society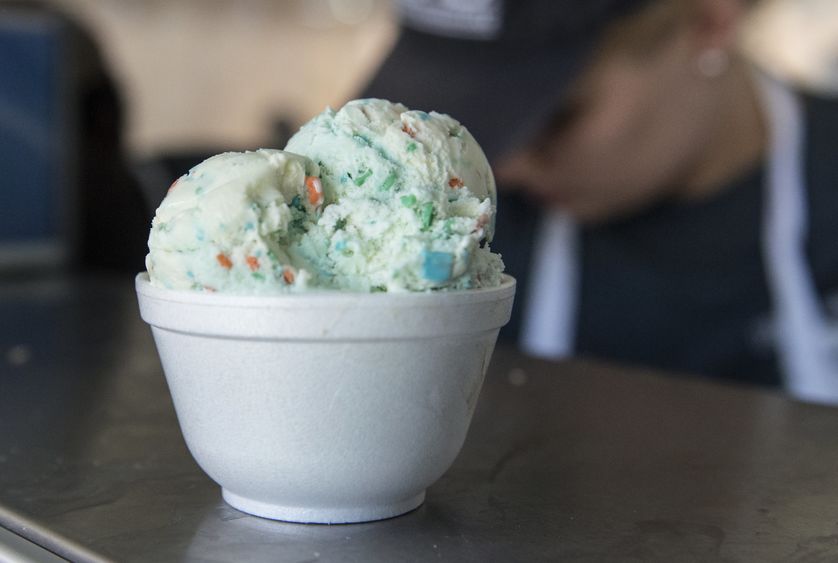 LEMONT FURNACE, Pa. — The 2019 Spring Ice Cream Sale is currently underway at Penn State Fayette, The Eberly Campus.
The annual sale, organized by the Penn State Fayette Alumni Society, offers an opportunity for the community to enjoy the famous Penn State Berkey Creamery's popular ice cream flavors without a trip to State College or shipping costs. All of the proceeds benefit the local campus and the community initiatives of the Penn State Fayette Alumni Society.
This year's ice cream flavor selection includes: Alumni Swirl, Bittersweet Mint, Butter Pecan, Chocolate, Chocolate Chip Cookie Dough, Cookies-N-Cream, Death by Chocolate, Happy Happy Joy Joy, Peachy Paterno, Peanut Butter Swirl, Strawberry, Vanilla Bean, and WPSU Coffee Break.
Ice cream will be delivered directly from the Berkey Creamery to Penn State Fayette courtesy of Jackson Farms, who provide the use of a freezer truck and driver. Pick-up is scheduled for 9 to 11 a.m. on Saturday, April 27, in the upper parking lot of the Biomedical Building.
All orders must be placed in advance and payment must be received by the development office no later than March 22. Ice cream orders that are not retrieved will be donated to the Alumni Society. To place an order, call 724-430-4190 or visit fayette.psu.edu/icecream.