Future4U invites girls to participate in hands-on workshops with Fayette faculty.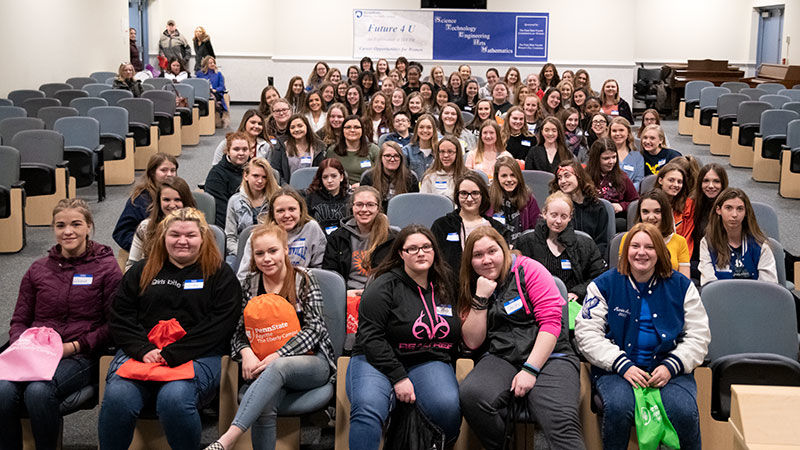 LEMONT FURNACE, Pa. — Penn State Fayette, The Eberly Campus, hosted Future4U: An Exploration of STEAM Career Opportunities for Women on March 6 for the sixth consecutive year.
The event, sponsored by the Penn State Fayette Commission for Women (CFW), engages 100 ninth-grade girls from the Albert Gallatin, Connellsville, Laurel Highlands, and Uniontown school districts in a series of 30-minute, interactive workshops to develop skills in the fields of science, technology, engineering, arts, and mathematics (STEAM).
With exposure to career opportunities in STEAM disciplines at the ninth-grade level, students are more likely to incorporate related coursework into their high school and higher education decisions.
A report by the Economics and Statistics Administration found that women were significantly underrepresented in STEAM fields, holding only 24 percent of jobs in 2017. Women make up only 30 percent of STEAM degree holders.
Workshops were led by Penn State Fayette faculty members. Students learned CPR skills, examined scale measurements in mathematics, discovered electrical-mechanical principles and components of self-driving vehicles, and worked with synthetic human cadavers, among other activities.
CFW Campus Liaison Billie Jo Yuhaniak said, "Penn State Fayette is proud to host this annual event and to provide STEAM educational opportunities for girls."