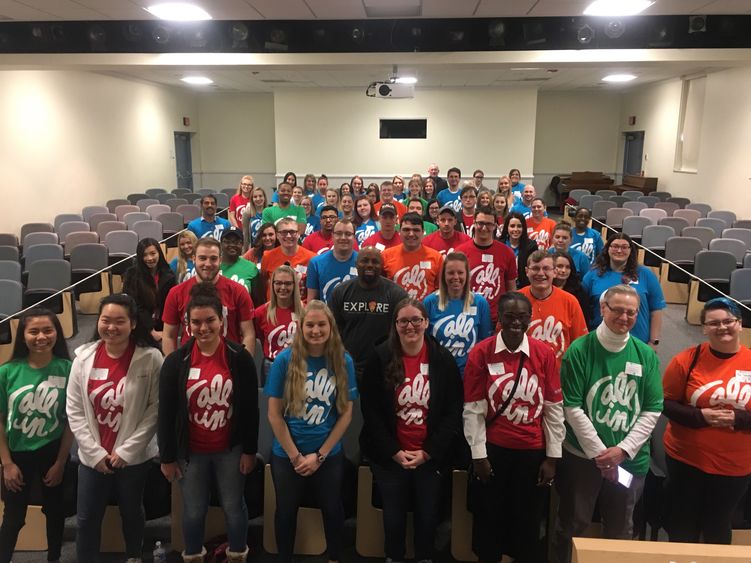 LEMONT FURNACE, Pa. — Penn State Fayette, The Eberly Campus held the third-annual "All In" Diversity Summit for students, faculty, and staff on March 23 on campus.
The free summit, sponsored by the Office of Student Affairs and the Student Government Association, is designed to provide the campus community with opportunities and resources to foster dialogue about diversity and inclusion. Fayette developed the summit in 2016 in support of Penn State's university-wide "All In" campaign.
Keynote speaker Justin Jones-Fosu delivered "Redefining Diversity in Everyday Life" to an audience of 75, including attendees from the University Park, Beaver, and Greater Allegheny campuses. Jones-Fosu is an international speaker, award-winning entrepreneur, and author. Featured-speaker sessions also included "Plastic Boy: Transgender Identity Unpacked" by Aiden James Kosciesza and "Still Rob: My Personal Journey Through a Paralyzing Injury" by Rob Oliver.
Breakout sessions included "Interrupting and Addressing Offensive Comments," (Joann Jankoski, Penn State), "You're a Star! How to be a LGBT+ Ally" (Chad Long, Penn State), "What's at the Intersection? An Integration of Our Authentic Selves" (Shelete Camarda-Webb, California University of PA), "Single Story Stereotypes: Defining Our Narratives" (Johnny Marcolini, Penn State), "Power and Privilege: Understanding Your Social Identity" (Amanda Collins, Penn State), and "How to Build a Bridge: My Personal Experience with Immigration" (Louise Whyte-Aravich, Penn State).
"The program continues to grow and help students to embrace inclusion and understand the importance of empathy. As one student stated in their evaluation, 'everyone has their own story, and we must embrace and accept that story,'" said Chad Long, director of student affairs. "Several students called the summit 'life-changing.'"