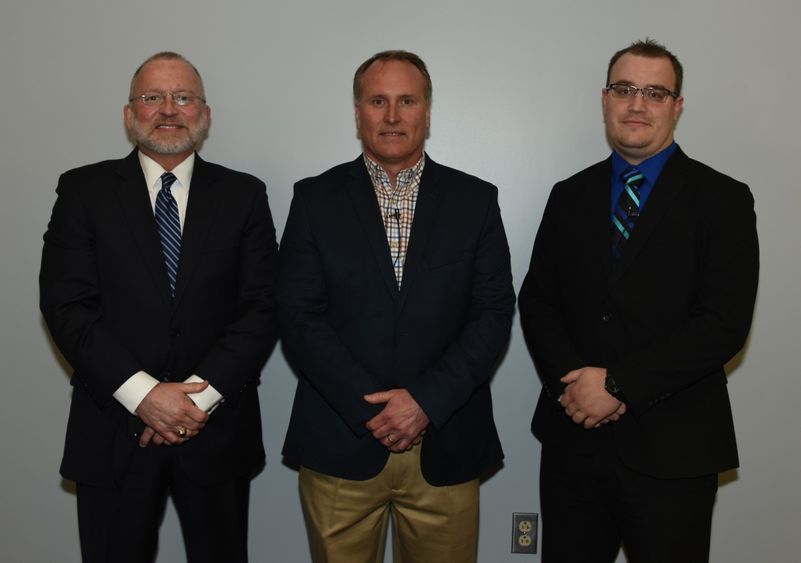 LEMONT FURNACE, Pa. — Penn State Fayette, The Eberly Campus hosted Jeff Erdely, co-founder and partner at SESCO Enterprises LLC, on April 17 in the latest installment of the CEO Conversation series. Ryan Godbey, a junior physics major from Brownsville, moderated the discussion.
SESCO was established in 2002 and is a Federal Energy Regulatory Commission-registered power marketer with offices in New Jersey and Pennsylvania. The company engages in proprietary trading, primarily focusing on buying and selling certain short-term, liquid electricity products traded in U.S wholesale electricity markets.
Erdely is from Perryopolis. Before co-founding SESCO, he worked for Allegheny Power for 11 years in various capacities and locations. He also is a partner in JEMS Venture Capital, a family office investing in technology, health care, real estate and financial services. He holds a bachelor of science degree in electrical engineering from Penn State and attended the Fayette campus.
"A leader is a servant — to lead is to serve people and understand their interests," said Erdely. "You must be willing to learn and check your ego at the door."
The CEO Conversations series, sponsored by Ford Business Machines, is free and open to the public. The series will resume during the fall 2019 semester.