The state of Florida paid Melendez-Colon $100 after he was exonerated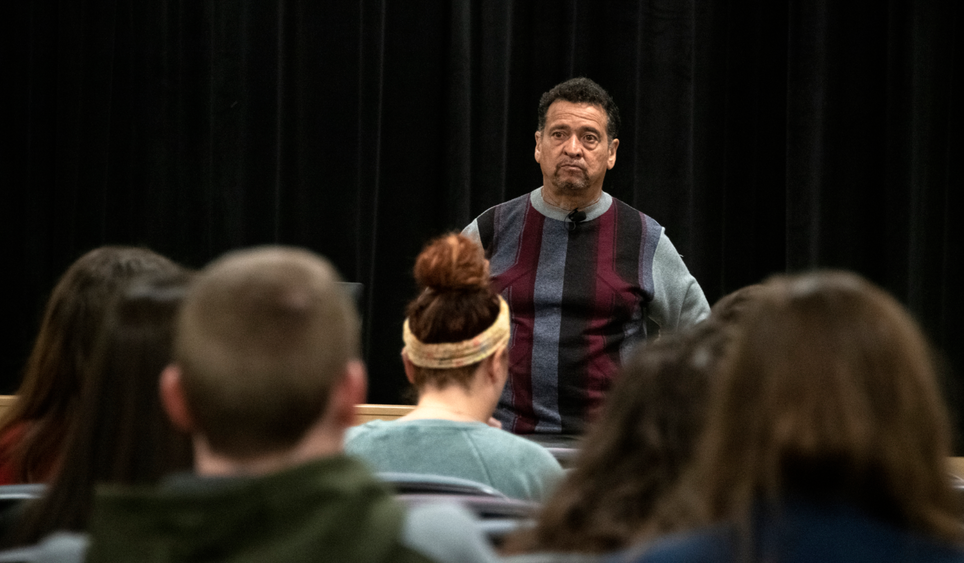 LEMONT FURNACE, Pa. — Juan Roberto Meléndez-Colón was exonerated, in 2002, after nearly 18 years on death row for a crime he did not commit. He visited Penn State Fayette, The Eberly Campus to share his story on March 5.
In 1983, Meléndez-Colón was quickly convicted and sentenced to death for first-degree murder, despite multiple witness testimonies and a lack of physical evidence against him.
The Florida Supreme Court upheld his sentence on three appeals. Had it not been for the fortuitous discovery of a transcript of the taped confession of the real killer, 16 years after Juan was sentenced to death, he almost certainly would have been executed.
"My story is not all that unique," said Meléndez-Colón. Since 1973, 167 innocent prisoners have been exonerated from death row.
"We must work to abolish the death penalty. We can release an innocent man from prison, but we can never release an innocent man from the grave."
"Juan understands that while his story is tragic, there are blessings that come from sharing it," said LaVarr McBride, assistant teaching professor of administration of justice, who facilitated the presentation. "To accomplish what he has is inspirational."
Meléndez-Colón was released from the Union Correctional Institution on Jan. 3, 2002. He was compensated $100 but never received an official apology from the state of Florida.
Today, he lives in New Mexico and shares his story with audiences across the country. He is a member of the National Coalition to Abolish the Death Penalty and the Journey of Hope organization.
"When I was released, a reporter asked me, 'what do you want to see?'" said Meléndez-Colón. "I wanted to see the moon, the stars. I wanted to feel my feet on the grass. How can people in the free world ever be bored?"