Benefit Fayette promises to be a fun-filled night in support of student financial aid.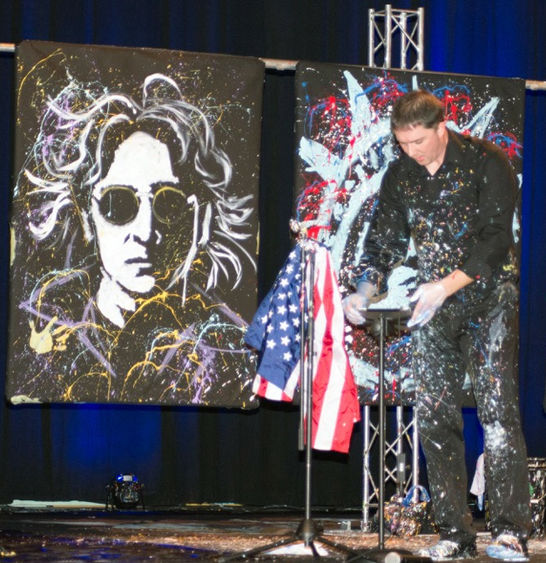 LEMONT FURNACE, Pa. — The Community Center at Penn State Fayette, The Eberly Campus will be transformed into an elegant nightclub setting the evening of Oct. 15 for Benefit Fayette. This scholarship fundraiser will feature delightful entertainment, dancing, and a variety of delicious foods by the Historic Stone House.
Lori Omatick, Penn State Fayette's director of development, said overwhelming community support for last year's 50th anniversary celebration gala prompted campus officials to institute an annual scholarship fundraiser. She explained why there is a great need for such assistance at the Fayette campus.
"Almost half of our students are the first generation of their family to attend college and about 90 percent qualify for financial aid. We rely on the support of the community to provide a world-class education in southwestern Pennsylvania," said Omatick, noting that 100 percent of Benefit Fayette's proceeds will go toward student financial aid.
Omatick said the evening's entertainment will include a cocktail hour, music by Joel Lindsey, a silent auction, dancing to the Boulevard of the Allies band, and "performance speed-painter" Tom Varano, who creates canvases of famous folks (upside down) using his fingertips, palms and multiple brushes.
After the cocktail hour begins at 5:30 p.m., Benefit Fayette attendees will get to sample cuisine from around the world. Again this year, the Historic Stone House will provide guests with a veritable feast featuring American, Italian, Greek and Mexican foods.
The ticket price is $100 per person. Cocktail attire is suggested and RSVPs should be made by Oct. 3 by calling 724-430-4190.
For out-of-town attendees, limited blocks of rooms for the night of Oct.15 are being held at Nemacolin Woodlands Resort and at the Hilton Garden Inn. Book before Sept. 30 and ask for Penn State Fayette's Benefit Fayette rate.