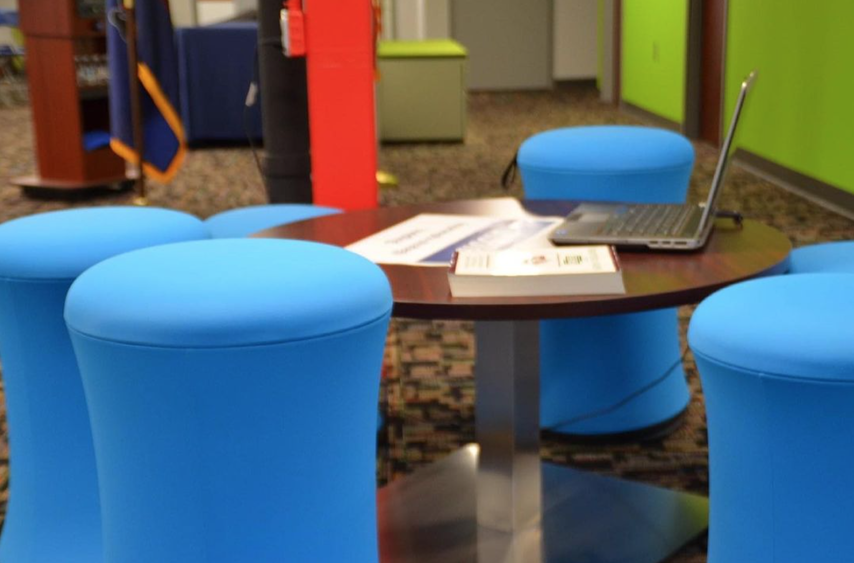 LEMONT FURNACE, Pa. — Three students of Penn State Fayette, The Eberly Campus were awarded prizes for participation in the first-annual Fayette LaunchBox Shark Tank Competition on April 20.
The competition, which was open to Penn State Fayette affiliates as well as community members, required each entrant to present a brief elevator pitch for a proposed product or service.
Noah House, Carlie Durst and Andrew D'arrigo were awarded $2000, $1000 and $500, respectively, to fund future entrepreneurial ventures. The prizes were funded by a grant from Invent Penn State.
The Shark Tank Competition, modeled after the popular television program on ABC, was developed by Rachel Kaplan, assistant teaching professor of corporate communication, and Barbara Koffler, director of outreach and continuing education.
"A pitch competition forces entrepreneurs to succinctly answer questions involving who their target market is and how they plan to become profitable," said Kaplan.
Kaplan and Koffler co-direct the Fayette LaunchBox program and served as judges for the competition, along with Bob Shark, director of Fay-Penn Economic Development Council, and Charles Patrick, chancellor and chief academic officer of Penn State Fayette.
House, a Mount Pleasant, Pennsylvania, resident, graduated in May 2021 with a bachelor of arts degree in corporate communication.
"My business idea is an app that everyone can use to learn the game of golf from their phones," he said. "The app features video swing tips, golf terms and etiquette, access to your local courses' webpages, and updates on the PGA Tour."
House's mobile app would cost users under a dollar for basic functionality, with the option to subscribe to an annual membership for $9.99. High school and college students would receive a 50% discount.
"I developed this idea because I've always wanted more people to have access to learning the game of golf and getting outside and playing it," said House. "I thought a golf app targeted towards beginners was the best way to develop this idea for a business."
House plans to use his prize money to further develop his app and establish a viable business.
Fayette LaunchBox is a no-cost business accelerator designed to help regional entrepreneurs and University affiliates develop their ideas into commercially viable products and services. The facility is a joint venture between Penn State and the Fay-Penn Economic Development Council, under the Invent Penn State program, which encompasses 20 similar accommodations across the commonwealth.
To learn more, visit https://fayette.psu.edu/launchbox. To request information about Fayette LaunchBox, email [email protected] or call 724-437-7913.