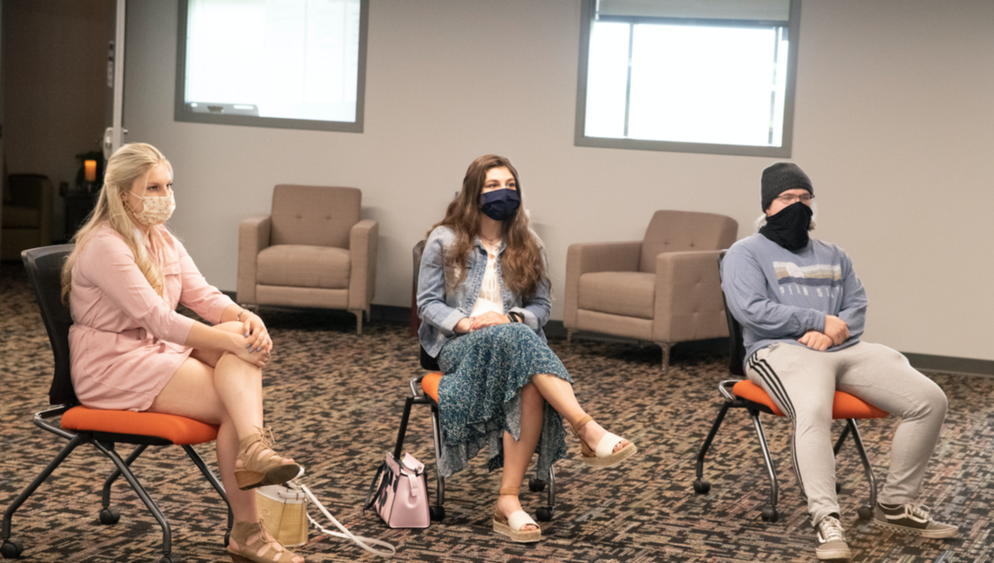 LEMONT FURNACE, Pa. — A cohort of three students from Penn State Fayette, The Eberly Campus have completed the second-annual mentorship program at the Fayette LaunchBox powered by Penn State.
Established in 2018, Fayette LaunchBox is a no-cost business accelerator designed to help regional entrepreneurs and University affiliates develop ideas into commercially viable products and services. Fayette LaunchBox is a joint venture between Penn State and the Fay-Penn Economic Development Council, under Invent Penn State, a Commonwealth-wide initiative to spur economic development, job creation, and student career success.
Quentin Hales, Alania Shaffer, and Jessica Victor were selected for the six-week summer mentorship program based on projects worthy of further development.
The program provides students with the resources to develop their products, services, or entrepreneurial ideas. Students may choose to work in a group or individually to complete an entrepreneurial venture. The goal of the mentorship program is to generate new ideas and technology in the region.
Participants are required to complete weekly journal entries and record a business pitch to explain how the product or service will benefit society. The business pitches will be featured in the 2022 Penn State Startup Week powered by PNC.
"My experience in the Fayette LaunchBox allowed me to gain more knowledge about the business side of research."

— Alaina Shaffer, student
Hales, from Uniontown, Pennsylvania, completed research with the help of Douglas Rutledge, assistant teaching professor in physics, and Andy Royston, assistant professor in physics.
Alaina Shaffer of McClellandtown, Pennsylvania, studied the molecular wires known as phenacene and acene, which have the potential to be used in electronics. Shaffer majors in Immunology and Infectious Disease with a minor in Microbiology. She plans to become a physician assistant while continuing advancements in technology.
Shaffer said, "I feel these molecules can enhance both functionality and aesthetics in electronics. Therefore, devices such as phones and solar panels can become sleeker and have more upgraded technology."
Jessica Victor of New Salem, Pennsylvania, worked alongside partner Alaina Shaffer in developing the idea of molecular wires. Victor is majoring in Chemical Engineering with a minor in Environmental Engineering.
Victor focused on the difference between orbital and different variations of these specific molecules as well as their properties. Victor said, "If these molecule wires can become a reality in the future, it would significantly decrease the amount of space needed for electronics to function." In the future, Victor plans to begin working for a local company as an electrical engineer.
"My experience in the Fayette LaunchBox allowed me to gain more knowledge about the business side of research," said Shaffer. "I am very thankful for this opportunity."