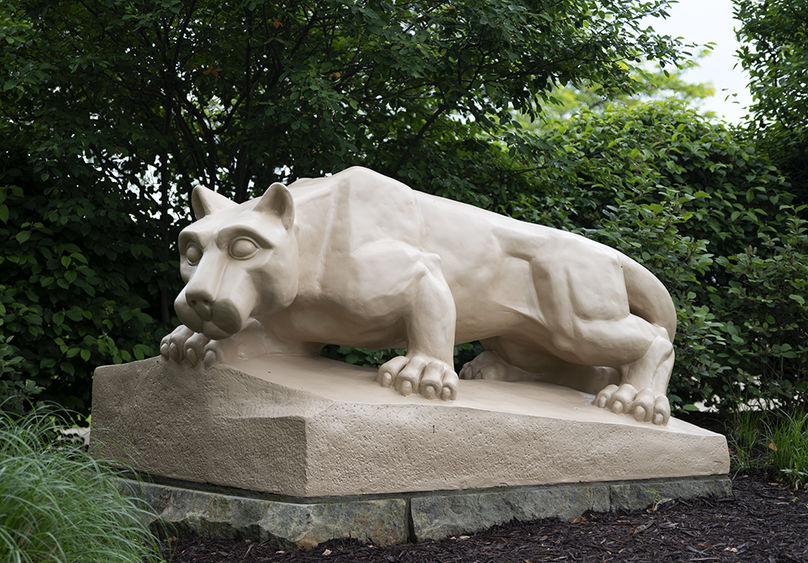 LEMONT FURNACE, Pa. — Penn State Fayette, The Eberly Campus has added Criminal Justice to its degree program offerings.
​​Criminal justice is the study of the adult and juvenile justice systems, including law enforcement, the courts and corrections. The interdisciplinary program examines the intersections of law, public policy and behavioral science in an effort to understand crime as a social problem and improve these systems for the good of society.
The four-year bachelor of arts (B.A.) and bachelor of science (B.S.) degrees in criminal justice provide a broad-based education in the liberal arts tradition, helping students cultivate key skills in critical thinking, oral and written communication, issue analysis and problem solving. Students will learn to be adaptable and flexible participants in the civic and intellectual life of the community, appreciate cultural diversity and practice ethical behavior.
The Criminal Justice program will replace the bachelor of arts and bachelor of science degrees in administration of justice previously offered by the campus, expanding course offerings in biases, criminology, juvenile delinquency, community, victimology and more.
Students will participate in an internship to gain valuable experience at the federal, state and local levels by working with a broad range of agencies involved with the criminal justice system.
"Our students have worked at the Fayette County Probation and Parole Office, the Uniontown Police Department and other police departments, the State Correctional Institution at Fayette, the District Attorney office, Child Youth Services, private law firms, private security companies and more," said LaVarr McBride, assistant teaching professor and program coordinator for criminal justice.
Students will also participate in "Bridges of Life," a research-based program that allows students to facilitate discussions between incarcerated individuals and victims of violent crime.
"'Bridges of Life' is a powerful program that provides students training and an advanced understanding of what it is like to work with victims and offenders in the criminal justice system," said McBride.
Graduates will be prepared to pursue a myriad of career opportunities as police officers and detectives, probation and parole officers, drug and alcohol counselors, investigators, case managers, security guards, federal employees, court advocates, administrators, corrections officers, paralegals, victim advocates, mentors and more. Students may also pursue graduate studies in criminal justice or law school.
To schedule an appointment with an admissions counselor, visit https://fayette.psu.edu/visit. Learn more at https://fayette.psu.edu/criminal-justice.