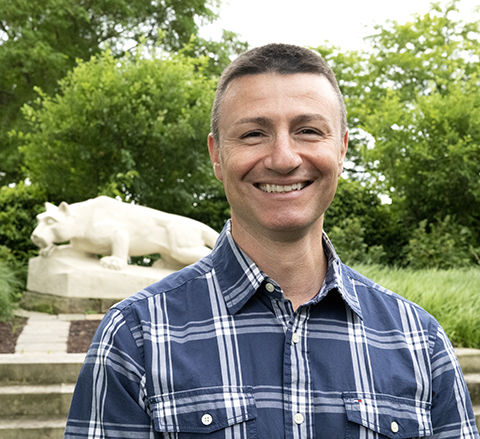 2201 University Drive
Lemont Furnace, PA 15456
Biography

Emigrated from Toronto, Canada, to earn Ph.D. in Cognitive Psychology from Claremont Graduate University, CA, in 2010. Came to PSU, Fayette after spending 7 years as an Associate at Black Hills State University in South Dakota.
Research Interests

Although my research interests are quite varied, I am working on a number of projects that best capture my current interests. Since I started exploring the therapeutic benefits of coloring and drawing on stress, I have been attracted to the field of "art as therapy" to continue investigating its psychological and physiological benefits. Namely, what is it about art, and what part exactly is contributing to these purported benefits? This line of research has opened up a number of other opportunities for much larger projects, where I have been able to involve a number of undergraduate student researchers. I am currently working on finishing Year 2 (and final year) of an ongoing project with the Matthews Opera House and Arts Center (an Arts Center in South Dakota) to deliver an arts intervention program at a South Dakota in-patient facility for adolescents with psychiatric illnesses. Since the initial grant was renewed, we now have a 2-year project on our hands. We recently presented our 1 year analysis of the program that was accepted for a conference presentation in March 2018 at the Eastern Psychological Association. This project has provided a number of research opportunities for undergraduate students who will develop skills and experience in research that will eventually result in an undergraduate or professional conference presentation for them as well.
Education

Certificate, Online Teaching, World Campus, PSU

Ph D, Cognitive Psychology, Claremont Graduate University