The new major expands academic and programming options on campus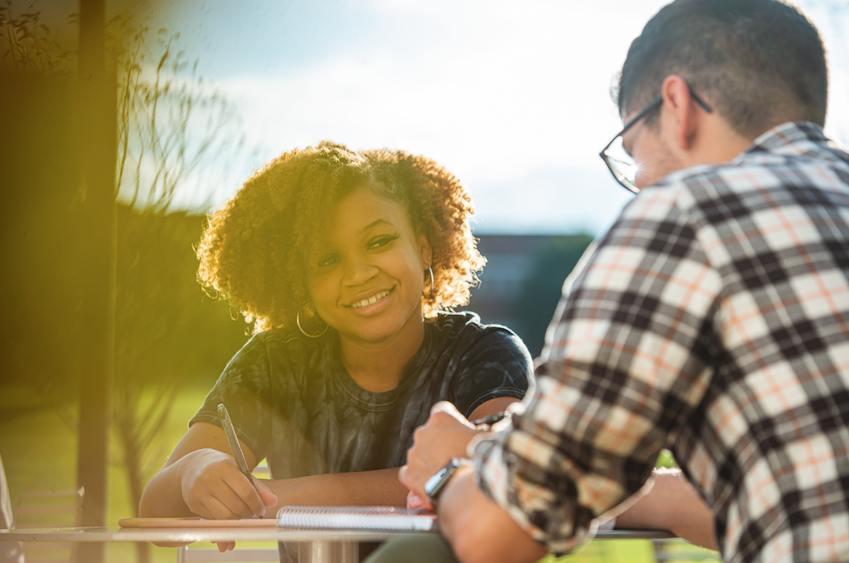 LEMONT FURNACE, Pa. — Penn State Fayette, The Eberly Campus has added a bachelor of arts in humanities to its degree program offerings.
The Humanities program helps students appreciate, understand and interpret relationships among the arts, ideas, media and values that have shaped Western and world cultures. Students are taught to become active learners who can synthesize, interpret and communicate knowledge and experience through writing, speaking and creative expression in a variety of media.
The program features interdisciplinary and discipline-based courses in the arts, communication studies, English, history, literature, philosophy, theater and writing. Coursework enhances cross-disciplinary critical thinking and analysis and prepares students for work in an increasingly interdisciplinary world.
"The Humanities program is filling a large gap in the campus profile in terms of academics and student engagement and activities. The diversity of options will be great for our students," said Lindsey Simon-Jones, associate professor of English, who co-coordinates the program with Jay Precht, associate professor of history.
Students enrolled in the program will select two subfields to investigate in greater depth. Options include history and global cultures; the visual and performing arts; philosophy and religious studies; and literature and writing. Students are also encouraged to pursue a minor in such fields as business administration, writing and corporate communication.
The Humanities major prepares students for careers in the arts, arts administration, business, corporate communications, government, teaching, museum work, and law, as well as providing a foundation for graduate study in a liberal-arts field. To fulfill the degree requirements, students must complete a research project or an internship.
"Humanities graduates have many opportunities in the job market because the degree provides students marketable knowledge and skills including writing, critical thinking, human interaction, communication, and emotional intelligence," said Charles Patrick, chancellor and chief academic officer. "With people typically changing jobs several times in a career, Humanities graduates retain durable skills allowing flexibility and adaptability."
"The Humanities program uniquely prepares students for the intensity and volume of reading and writing in graduate school," said Precht. "For students who plan to enter the job market after graduation, humanities prepares you for any position that requires you to communicate intelligently — from nonprofits and government to businesses and arts and culture."
Humanities students will have the opportunity to join a variety of existing extracurricular activities on campus, as well establish new clubs and traditions. Students can hold editorial or staff positions on the student newspaper, The Roaring Lion. The campus hosts an annual Shakespeare Festival, featuring classic productions and workshops by visiting professionals, now in its 50th year. Students can also contribute to The Lion Players, a theater group of students and staff, which performs each semester.
Additionally, students majoring in humanities may be interested in leadership opportunities in the Student Government Association, the Fayette LaunchBox, the biannual Learning Fair, the Coal and Coke Heritage Center and more. A number of campus internships, work-study positions and undergraduate research opportunities are also available to students.
"Consider this program if your favorite classes are history, English, art and foreign languages — if you like to read, write and argue," said Precht. "Humanities can be a practical, skills-based option if math and science don't resonate with you."
The Humanities (bachelor of arts) program is currently enrolling students. To schedule an appointment to speak with an admissions counselor and take a campus tour, call 724-430-4130.
Humanities graduates have many opportunities in the job market because the degree provides students marketable knowledge and skills including writing, critical thinking, human interaction, communication, and emotional intelligence.

—Charles Patrick , chancellor and chief academic officer