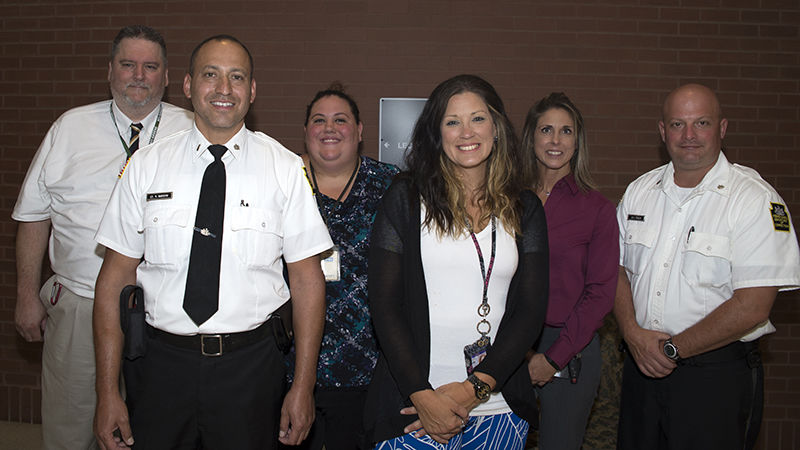 LEMONT FURNACE, Pa. — Penn State Fayette, The Eberly Campus is among the first schools in the region to introduce students to prison nursing as a viable and rewarding career path.
Eighteen senior nursing students, divided into two groups, are set to attend a daylong tour of the Greene or Fayette State Correctional Institutions, respectively, during the month of October. Each student will shadow and observe a registered nurse.
Superseding the Associate Degree in Nursing program, the four-year Bachelor of Science in Nursing program will confer degrees to its first cohort in the spring. Community nursing, or public health nursing, is a new addition to the curricula. The students will observe additional community nursing applications, such as home visiting nursing, hospice care, dialysis, and family nurse partnership.
"Our senior nursing students will be spending a full day observing the primary, secondary and tertiary interventions of the RN for the prison population," said Melissa Miner, the campus coordinator for nursing. "This is an opportunity for students to go beyond of the hospital setting." Miner hopes the partnership will accommodate a larger cohort and longer rotations within the correctional institutions in the future.
Six professionals from SCI Greene and SCI Fayette visited the Fayette campus to deliver an orientation on security measures and the unique challenges of working within an alternative space.
"This is not for everyone. This is a different environment. But this is a great job to have," said Tina Walker, human resource director at SCI Fayette, citing competitive benefits, demand and job security. She encouraged students to apply after graduation and licensure.
The prison setting poses a unique set of responsibilities for healthcare professionals. The work is inherently litigious, so thorough documentation is critical to the healthcare process, explained Bill Nicholson, a correctional healthcare administrator at SCI Fayette. Additionally, proper assessment in the prison population is key, as inmates may feign or fail to report medical issues.
"In the hospital setting, we rush to treat a patient. In the prison setting, our first priority is to secure the inmate and then to treat him," said Nedra Grego, a correctional healthcare administrator at SCI Fayette.
Each of the representatives emphasized the priority of safety in their facilities, with secured nurses' stations, security staff available for assistance, and comprehensive resources for occupational concerns.
"I'm not scared," said student Cassie Ackerman. "At the hospital, patients go home to their families. In the prison, they have to stay. I think it will be interesting to work with them."
Student Ashley Davies agreed. "I'm really curious. I never would have thought of working in the prison as a career. You have all these preconceived notions about being a woman in a prison setting, but [the professionals] helped to ease my fears," she said. "Now, I'm thinking of it as a possibility after graduation."
For more information about the bachelor of science in nursing degree program at Penn State Fayette, visit fayette.psu.edu/nursing.