Students will guide conversations with incarcerated participants in a 14-week restorative justice program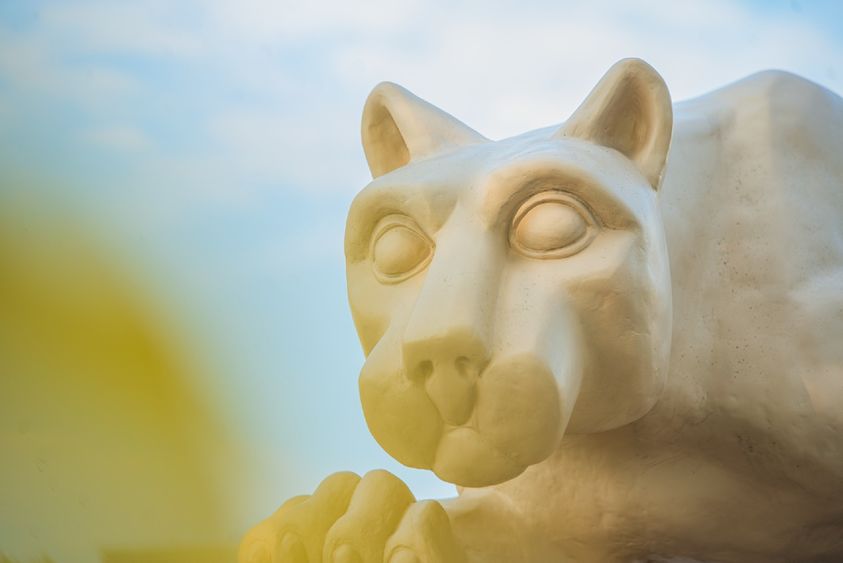 LEMONT FURNACE, Pa. — The Criminal Justice program at Penn State Fayette, The Eberly Campus has partnered with the Fayette State Correctional Institution (SCI Fayette) to facilitate Bridges to Life, a program that engages students, incarcerated individuals and victims of crime in restorative conversations.
Bridges to Life is a 14-week, faith-based program developed to reduce recidivism, or the rate at which released offenders return to prison. Since its establishment in Texas, the program has reduced recidivism in participants by 62%, serving over 63,000 offenders across hundreds of facilities.
LaVarr McBride, assistant teaching professor in criminal justice, has brought the Bridges to Life curriculum to several universities, including Penn State New Kensington, where he received a grant from Penn State's Schreyer Institute for Teaching Excellence.
"Restorative justice is a threefold objective — to repair harm done to the victim, the offender and the community," said McBride. "Bridges to Life provides opportunities for students to see restorative justice in its purest form — by involving the community in helping inmates be accountable for crime and helping victims to share their stories," said McBride.
How it works
For two hours each week, 14 student-volunteers from Penn State Fayette will guide supervised conversations among small groups of inmates deemed appropriate for participation at SCI Fayette.
Students will work from the Bridges to Life workbook curriculum, which provides weekly inspirational quotes, Bible passages and open-ended questions to stimulate conversation.
Inmates are also responsible for weekly reading assignments from "Restoring Peace" by Kirk Blackard, along with journal prompts on themes of conflict, faith, responsibility, accountability, confession, repentance, forgiveness, reconciliation and more.
Five weeks of the program will feature virtual and in-person visits from victims of crime from across the country, who will share their stories of trauma and healing. At the end of the program, inmates are given a certificate of completion and the opportunity to share their feelings about the experience.
"The Bridges to Life program benefits all of the stakeholders," said Eric Armel, superintendent at SCI Fayette, who graduated from Penn State Fayette's Administration of Justice program in 1992. "Victims are given the opportunity to tell their story, which resonates with inmates. Students get to be involved in experiential learning outside of the classroom, which connects dots and exposes them to opportunities in the field of corrections. The program also allows the community to see the great work of our staff at SCI Fayette."
The inaugural student cohort has been selected through an application and interview process. Participants complete extensive training at Penn State Fayette and at SCI Fayette, along with weekly check-ins.
The program, while particularly beneficial for students majoring in Criminal Justice, Psychology, and Human Development and Family Studies programs, is open to students from all academic programs. McBride hopes to expand the Bridges to Life program to other regional institutions.
"Ninety-five percent of all prisoners are released," said McBride. "By connecting these individuals with the community, we help humanize them and give them a fresh start. It's a powerful movement toward transition and healing."
Students prepare for a life-changing experience
Hayley White, from Cumberland, Maryland, majors in Criminal Justice with a minor in Psychology. She plans to graduate in 2023 and pursue a doctorate in forensic psychology. She is a member of the Criminal Justice Club, THON, Student Government Association and the women's softball team. In 2021, she won the Port Family Public Service Award.
"What I am most looking forward to about participating in the Bridges to Life program is being able to watch people from all walks of life come together and make positive growth and change in their lives," said White. "I am excited to work with a group of individuals that most of society has lost hope in and help them regain hope once again."
Hailie Rusko, from Uniontown, Pennsylvania, is a senior criminal justice major with a minor in psychology. She is president of the Criminal Justice Club and participates in THON and the Student Initiated Fee Allocation Committee. She is the recipient of several campus scholarships and awards. She plans to work as a corrections officer and pursue a master's degree in conflict resolution.
"Not many college students can say that they have sat in a circle with incarcerated people once a week and facilitated a conversation with them on a theme, like accountability. The tools that I learn from Bridges to Life will be beneficial in anything that I decide to do in my life," said Rusko. "Everyone has a story, and all stories deserve to be heard."
For more information about the Criminal Justice (bachelor of arts or bachelor of science) program, visit https://fayette.psu.edu/criminal-justice or call 724-430-4130 to schedule a campus visit.