Business student Matthew Heinbaugh from South Huntingdon Township is the first recipient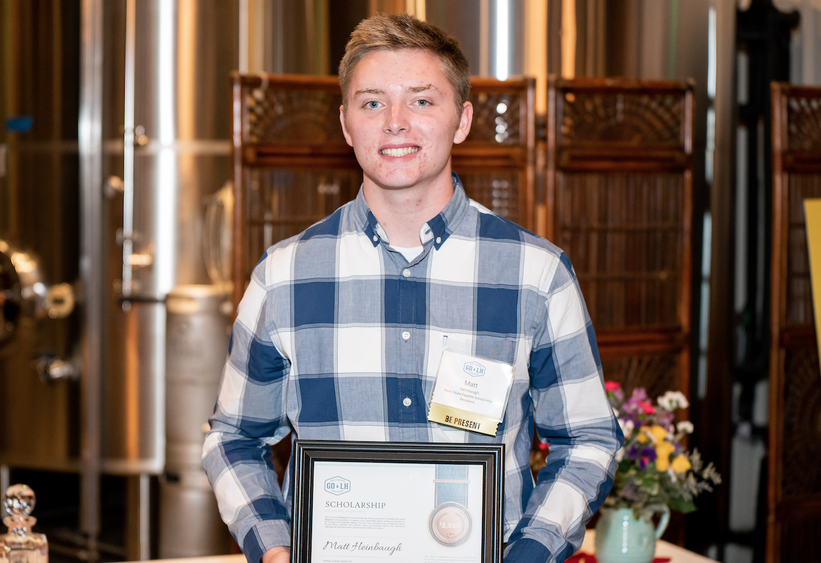 LEMONT FURNACE, Pa. — GO Laurel Highlands, the official destination marketing organization for Fayette, Somerset and Westmoreland counties in southwestern Pennsylvania, is funding an annual scholarship at Penn State Fayette, The Eberly Campus, for the next five years.
The scholarship, worth $2,500, will be awarded each year to a resident of these counties who is enrolled full-time at the Fayette campus and studying hospitality, tourism or marketing.
"GO Laurel Highlands was honored to begin this annual scholarship at Penn State Fayette," said Ann Nemanic, executive director. "Numerous fields of study are intertwined in our industry of travel and tourism. The ability to fund scholarships and advance the education of students enables us to secure a bright future for our industry."
The first recipient of the scholarship is Matthew Heinbaugh, from South Huntingdon Township. Heinbaugh is studying business with a focus in management and marketing.
"I chose Penn State Fayette because my dad and brother went here," said Heinbaugh. "My favorite class is economics. My dream job would be to market and manage my own business." Heinbaugh enjoys living in the Laurel Highlands, taking advantage of the myriad of fishing, hiking, biking and exploring opportunities.
"Everything is really expensive nowadays, so this scholarship will support my tuition and enable me to pay for gas, food and supplies. This scholarship means a lot to me," he added.
Heinbaugh and other recipients of awards funded by the company were honored by GO Laurel Highlands at an annual celebration dinner this fall.
"Penn State Fayette is pleased to partner with GO Laurel Highlands in the establishment of this new scholarship," said Charles Patrick, chancellor and chief academic officer. "We are grateful for this investment in our students and for their commitment to the mission of enhancing the economic growth and quality of life for our area."
With the record-breaking success of "A Greater Penn State for 21st Century Excellence," which raised $2.2 billion from 2016 to 2022, philanthropy is helping to sustain the University's mission of education, research and service to communities across the commonwealth and around the globe. Scholarships enable Penn State to open doors and welcome students from every background, support for transformative experiences allows students and faculty to fulfill their vast potential for leadership, and gifts toward discovery and excellence help serve and impact the world. To learn more about the impact of giving and the continuing need for support, please visit raise.psu.edu.