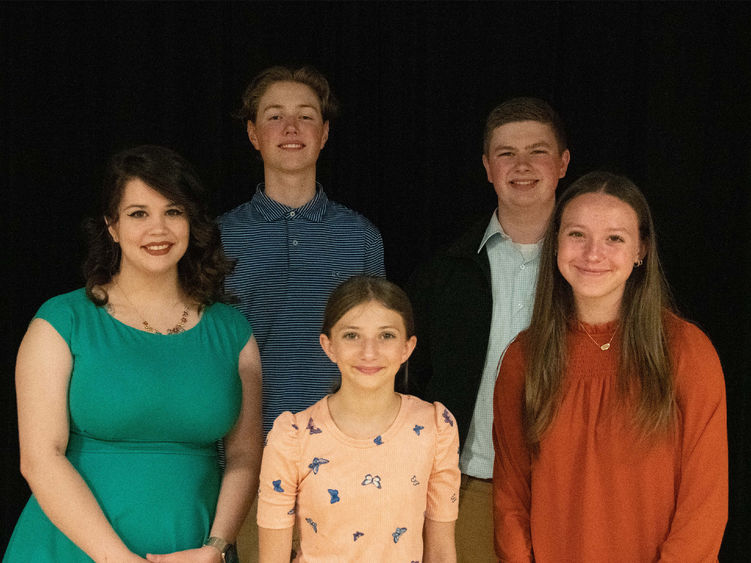 LEMONT FURNACE, Pa. — The Fayette LaunchBox has announced the winners of its third annual Shark Tank competition, held April 20 at Penn State Fayette, The Eberly Campus.
Mary Richardson's bisexual dating app, Bindr, secured her the first-place position and a prize of $2,500. In second place, Bristol Joseph won a $1,500 prize for her campaign, Magical Milkweed, aimed at saving the monarch butterfly. Third place went to a group comprising Emma Larkin, Seth Dolan and Luke Kalivoda, who won a $1,000 prize for their business concept, Milkshake Madness.
The Shark Tank competition was modeled after the popular television program on ABC, and was developed by Rachel Kaplan, assistant teaching professor of corporate communication, and Barbara Koffler, director of outreach and continuing education. The event encourages entrepreneurs to present business ideas that benefit the local marketplace.
Koffler described how the program has evolved over time.
"We've really shifted our focus to entrepreneurship-related programming," she said. "Our first event was a four-week summer workshop for college students that focused on entrepreneurship practices and product/service research development."
Since that first workshop, the Fayette LaunchBox has expanded its offerings to include a variety of programs that cater to a wide range of interests and skill levels.
"We're really excited about the variety of programs we now offer in addition to the summer cohort experiences," Koffler said.
"We've got the Shark Tank pitch competitions, entrepreneur guest speakers during Penn State's Startup Week, presentations from members of Innovation Works, and professional entrepreneurship workshops in partnership with the Penn State Readiness Institute."
Looking to the future, Koffler sees a lot of potential for the Fayette LaunchBox to continue to grow and evolve.
"We're always looking for new ways to support entrepreneurs and foster innovation," she said. "We want to make sure that anyone who comes through our doors feels empowered to pursue their dreams and turn their ideas into reality."
With a commitment to entrepreneurship and a focus on providing meaningful support and resources, the Fayette LaunchBox is poised to make a real impact in the world of innovation and entrepreneurship.
"This year's projects were innovative," said Kaplan, when asked what impressed her most about the presentations. "Every year, our competition continues to grow, and I am impressed with the passion and determination of our participants."
In addition to the Shark Tank Competition, the Fayette LaunchBox offers a variety of events and workshops throughout the year, covering topics such as marketing and financial management.
Whether you're just starting out or looking to grow an existing business, the Fayette LaunchBox can provide the resources and support you need to succeed. For more information on the program, visit fayette.psu.edu/launchbox.