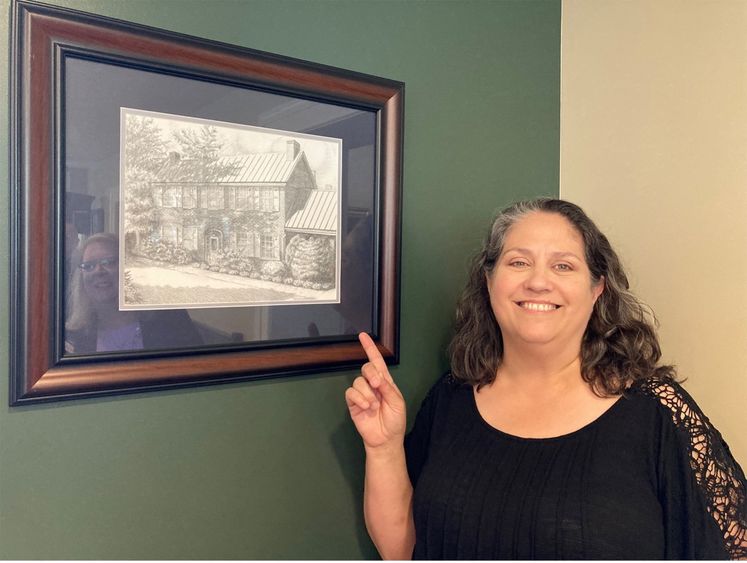 LEMONT FURNACE, Pa. — Michele George, a Penn State alumna and nutrition education adviser at Penn State Extension, teaches budget-friendly healthy eating to Fayette County residents with limited resources through the Nutrition Links programs.
Starting Oct. 6, George will collaborate with Penn State Fayette, The Eberly Campus, to offer a six-session program on food nutrition. The sessions will cover topics like proper food preparation, label reading, and incorporating more fruits and vegetables into diets.
By empowering individuals to make small yet effective changes, such as choosing an orange over cake, George believes that healthier living can become a habit.
"Little things like that are wins," she said. "Before you know it, they're eating much healthier than they would normally."
George highlighted the tangible impact her work has on participants.
"Across Nutrition Links there are lots of success stories," she said. "Sometimes people just don't realize how unhealthy, sugary and salty some of the drinks they're consuming are. It's nice when they come back and tell you these things. They're listening, they're trying, and improving their lives."
"It's an opportunity for people," George said, adding that the program's flexible format, which includes online and asynchronous options, makes it accessible to all.
For those interested in participating, George encourages them to reach out for more details.
"I can give them the information about the program to see if they qualify should they want to attend," she said. "It's a free program, so you can't really go wrong with it."
Artistic ties to Penn State Fayette
George earned her bachelor of fine arts at Penn State in 1992. She moved back to Fayette County and was working at Neubauer's Flowers and doing commissioned artwork in 2000 when former art professor David DiPietro recommended her for a project.
"Dave was a great mentor," George said. "Whenever I got married, he gifted me a drawing of his own. That's one of the great things about art — it's a reminder of our people and places."
During that time, George was commissioned by former Chancellor Gregory Gray to create a series of drawings featuring campus landmarks.
"DiPietro recommended me for this project," George said.
"I enjoyed going to Penn State," George said. "It's always been a part of my life. Being commissioned to create those drawings, and seeing them all these years later, brings back a lot."
For more information on George's campus artwork or Nutrition Links programs, contact her at 724-812-0772 or [email protected].