Penn State Fayette student athlete is loving it here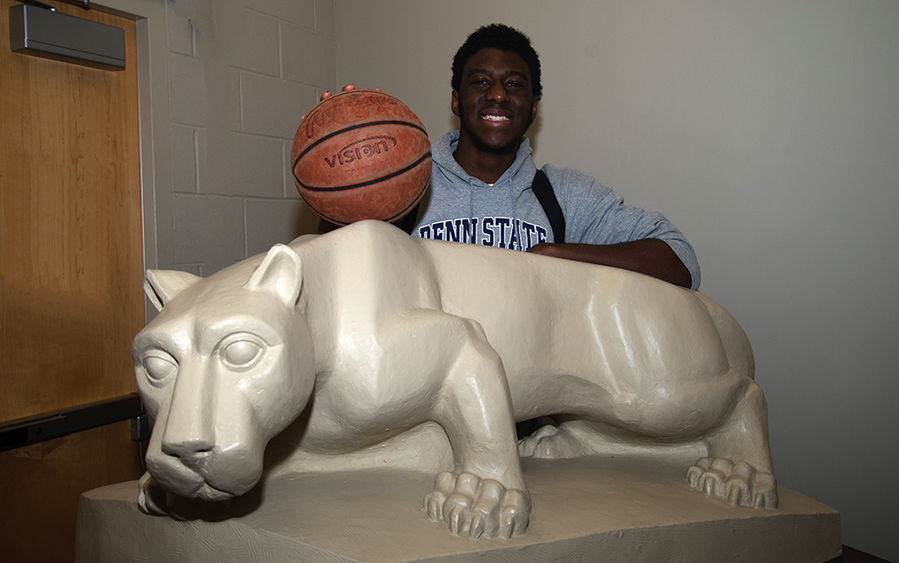 Ben Wilson deeply appreciates the independence he has gained since making the jump from Uniontown Area High School to Penn State Fayette, The Eberly Campus.
"I love being a college student," said the first-year, pre-Nursing major, who observed, "It's not so much like high school; you're on your own."
Tuition was a primary factor when Wilson was considering which college to attend. He chose Penn State Fayette because it allowed him to save money on housing costs by living at home. Since enrolling, he has grown to appreciate the school's many other features—including its manicured grounds and well-maintained buildings.
"For a small campus, Penn State Fayette is really nice," he said. "Everybody does a good job of keeping the facilities nice."
The opportunity to play sports was another factor in Wilson's decision to enroll at the Fayette campus. He is a member of the basketball and cross country teams, and plans on joining the track team this spring.
Wilson's high school track coach, Joe Carei, who now coaches the Penn State Fayette cross country team, encouraged his participation. "This was my first year that I ever did cross country, so I was new to everything. It was fun! Joe Carei is a wonderful coach."
Wilson also is a forward and sometimes a center for the basketball team, plus he works part-time at the YMCA in Uniontown. How does he handle work, school, and athletics?
"My first semester was hard because I was working two jobs and coming to school, so it was hard to find the time to balance everything," said Wilson. "My problem was that I wanted to do everything the school had to offer."
So, Wilson decided to cut back on some extracurricular activities in order to devote more time to school. Evidently, this was a good decision because he earned a 3.0 grade-point average his first semester—and is shooting for a 3.5 GPA this time.
Besides the atmosphere, affordability, athletics, and activities at the Fayette campus, Wilson also enjoys the social benefits of a small college. He said, "I am a guy who likes to know a lot of people, so I like seeing the same faces every day, if that makes sense. You can't really connect when you see someone new every day. But when you see people you know—that's a plus, too, just in case you need help."