Championship dates, times, and admission information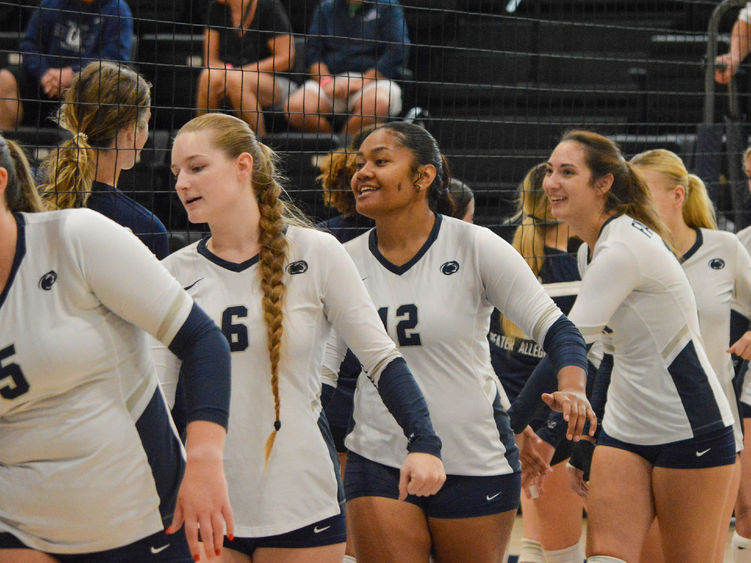 LEMONT FURNACE, Pa. — Penn State Fayette, The Eberly Campus, will host this year's United States Collegiate Athletic Association (USCAA) volleyball and cross-country Small College National Champions. The championships will bring together college teams from across the nation.
Penn State Fayette is committed to offering a national championship experience and fostering a vibrant athletic community. The 2023 USCAA Volleyball and Cross-Country Small College National Championships at Penn State Fayette are set for Nov. 9-12. The USCAA, founded in 2001 and based in Pittsburgh, serves as the national governing body for small college athletics, offering championship competition and student-athlete recognition.
The cross-country championships on Nov. 12 will commence with the women's 6K race at 10 a.m., followed by the men's 8K race at 11 a.m. Admission for spectators is free.
The volleyball championship will take place on Nov. 11, featuring six Division 1 and six Division 2 teams Nov. 9-11 from 8 a.m. to 6 p.m. Tickets are available at http://uscaa.ticketleap.com or at the venue. The competition adheres to NCAA rules with NAIA substitution regulations.
Please be aware that noise-making devices are prohibited inside any campus facility. Complimentary parking is provided. For more information regarding this event, please contact Jared Sullenberger, USCAA assistant director of championships and marketing, at 412-206-1205.