Penn State Fayette has hosted the event since 2009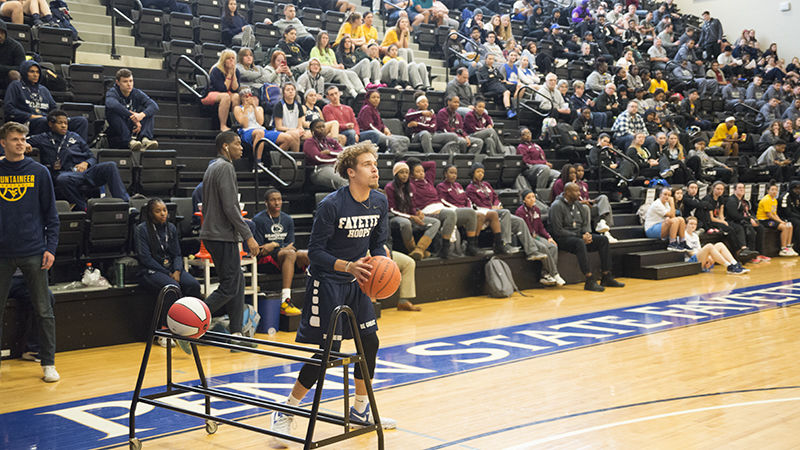 LEMONT FURNACE, Pa. — The United States Collegiate Athletic Association (USCAA) National Basketball Championships will return to Penn State Fayette, The Eberly Campus, for the 11th consecutive year. Division II teams will play from March 2 to 6, and Division I teams will play March 6 to 9.
Penn State Fayette has hosted the event since 2009. In 2018, the USCAA extended Fayette's host bid through 2020. The campus has made updates to the Athletic Recreation Center, including renovations to the floor, bleachers, shot clocks, and scoreboards.
"This is a unique opportunity for our student-athletes and our local community to experience the thrill and stakes of a national championship — right in our backyard," said Lou Zadecky, athletic director at Penn State Fayette.
The championships have expanded to include 36 men's and women's teams competing in four divisions. Athletes also will compete as individuals in two skills competitions, which will include 3-point, hot-shot, and slam-dunk contests. Division II athletes will participate on March 3 at 1 p.m. and Division I athletes will participate on March 6 at 4:30 p.m. in the Penn State Fayette Community Center Main Arena.
"Our association looks forward to returning to Penn State Fayette and the Laurel Highlands each year," said Matt Simms, executive director of USCAA. "We are grateful for this enthusiastic partnership, which has provided student-athletes from around the country with a first-class national championship experience."
Bob Shark, executive director of Fay-Penn Economic Development Council, said, "Fay-Penn has been proud to support this event, which has, for over a decade, buoyed our local tourism economy."
The event's annual impact is now in excess of $500,000, drawing over 800 participants and thousands of spectators.
The Fayette County Hoops Festival, started in 2013 and supported by the Fay-Penn Economic Development Council, is held during the week of the tournament and features a celebration with community vendors, performances, and a free youth basketball clinic, hosted by USCAA and provided by Fayette athletic coaches. This year's festival will be held at 11 a.m. on Saturday, March 9.
"We are honored to host all of the teams playing in the 2019 USCAA Basketball Championships and grateful to Penn State Fayette for hosting this incredible tournament," said Jerry Taggart, director of sales at Seven Springs Mountain Resort — the 2019 official team hotel and presenting sponsor of the event.
Tournament events are open to the public. Day passes, for admission to all games in a given day, cost $10. Uniontown residents receive a $5 discount. Weeklong tournament passes will be available for $30 on-site and or online at uscaa.ticketleap.com and also on-site. The event will be livestreamed at basketball.theuscaa.com and broadcasted at wmbs590.com.
"The USCAA National Basketball Championships are a celebrated tradition on our campus and in the local community," said Charles Patrick, chancellor and chief academic officer of Penn State Fayette. "We're proud to bring the excitement back home to Penn State Fayette for an unprecedented 11th year."