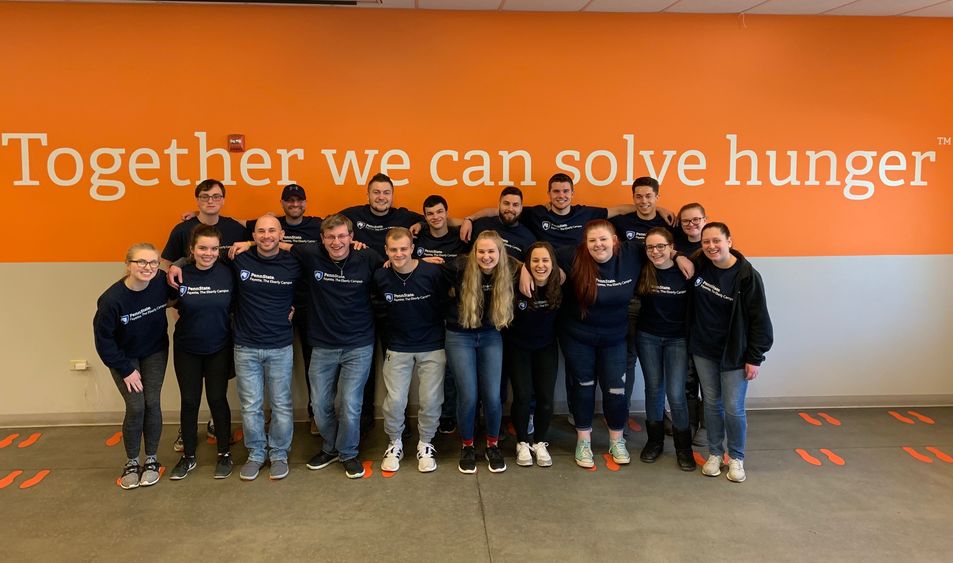 LEMONT FURNACE, Pa. — Twenty students from Penn State Fayette, The Eberly Campus traveled to Washington, D.C., to complete a service project for the Capital Area Food Bank during the annual alternative spring break trip.
In more than 120 collective volunteer hours, Fayette students worked as a team on an assembly line to sort donations, check expiration dates, and pack over 10,000 pounds of food to feed more than 600 families.
The Capital Area Food Bank works to provide the Washington metro-area with access to healthy food and food education to solve hunger and hunger's companion problems, including undernutrition, heart disease, and obesity. The food bank serves more than 540,000 community members each year.
Over the course of the three-day trip, students took a bicycle tour around the National Mall and Memorial Parks, a guided tour of the National Archives, and a tour of the United States Holocaust Memorial Museum. Students also participated in "Face Hunger," a hands-on simulation to raise awareness and understanding of hunger.
"I'm always proud of the work our students do," said Chad Long, director of student affairs at the Fayette campus. "It's important to instill Penn State values in our students, which include bettering our community and world."
This is Fayette's second-annual spring break service trip in Washington, D.C., paid for, in part, by the student-initiated fee.
"It was awesome that we were able to help over 600 families. The Face Hunger simulation put food insecurities into perspective for everyone," said Brandon Demchak, a sophomore at Fayette. "I was surprised to find out that only 6 percent of people who use community food banks are homeless."