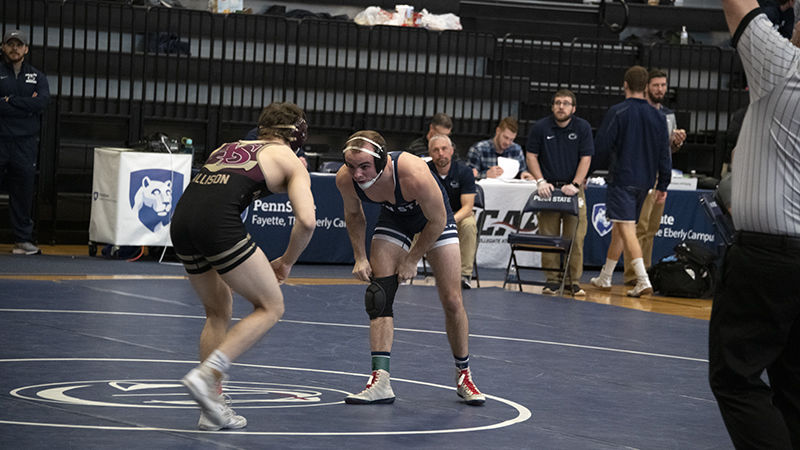 LEMONT FURNACE, Pa. — Penn State Fayette, The Eberly Campus hosted the 2020 PSUAC/USCAA Wrestling Invitational, for the first time, on Feb. 16.
The campus was awarded the bid to host the event, which was previously held at Penn State's University Park campus. More than 100 wrestlers from 13 programs across the northeast region competed in the daylong, double elimination tournament. The Apprentice School (Newport News, Virginia) claimed the championship title with a team score of 175, narrowly defeating Alderson Broaddus' (Philippi, West Virginia) score of 139.
"Our partnership with Ken Nellis, athletic director at Penn State DuBois, and BJ Bertes, director of championships at USCAA, has made this a special event," said Lou Zadecky, athletic director at Penn State Fayette. "I could not be more pleased with the efforts of our campus support staff, wrestling coaches, student-athletes, and event-day crew in making this such a great tournament."
Penn State Fayette finished with a team score of 31. Fayette's Aaron Mylan, a junior from Rices Landing, led all Fayette wrestlers in their respective weight classes by advancing to the quarterfinals and securing third place in the 149 weight class, for which he is honored as Penn State Fayette's Athlete of the Week.