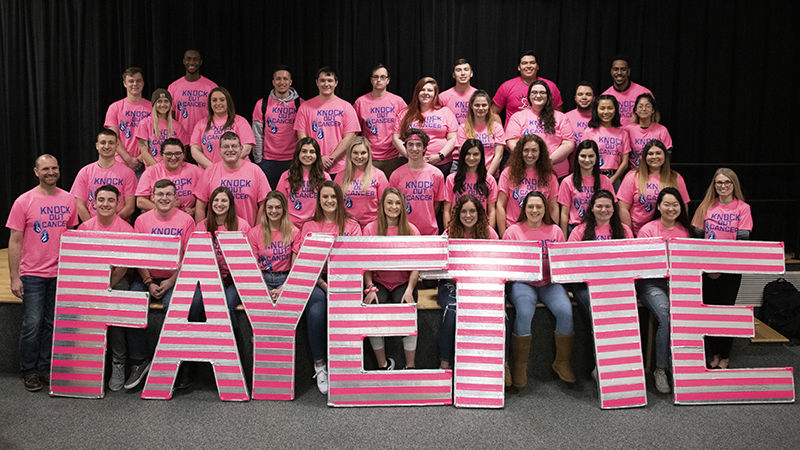 LEMONT FURNACE, Pa. — Fifty students of Penn State Fayette, The Eberly Campus have generated $71,063.48 in donations for the annual Penn State IFC/Panhellenic Dance Marathon (THON), held Feb. 22 to 23 in the Bryce Jordan Center at University Park.
THON, a yearlong effort to raise funds and awareness in the fight against pediatric cancer, culminates in a two-day, 46-hour dance marathon with over 700 participants each February.
Established in 1977 by Penn State University, THON is the largest student-run philanthropy in the world, generating over $180 million for Four Diamonds at Penn State Hershey Children's Hospital since inception. All donations are allocated to treatment costs for pediatric cancer patients and cancer research.
Over 16,000 THON volunteers raised $11,696,942.38 during the 2019-20 cycle, surpassing the 2019 total by $1 million. Penn State Fayette's contributions ranked the highest across the commonwealth campuses for the 16th time, with Behrend following at $59,218.70. Fayette continues a tradition of leadership in the effort following a record contribution of $93,943 in 2016.
"Fayette's THON Team continues to dominate the commonwealth with its passion, enthusiasm, and determination," said Chad Long, director of student affairs and founding member of the campus THON team. "Since the team's inception in 1998, a cumulative amount of $1,394,239.04 has been raised for pediatric cancer research."
The campus celebrated the success of the THON team with an annual Recognition Dinner on Feb. 28. View a photo gallery of the event: https://news.psu.edu/gallery/609386/2020/02/22/thon-weekend-2020